Mercedes-Benz India has launched the armoured version of its flagship luxury sedan, the S-Class. Christened as S 600 Guard, this vehicle offers the occupant VR9-level of ballistics protection and costs a whopping INR 8.9 crore and onwards.
The S 600 Guard looks almost identical to its standard S-Class, but underneath the outer body shell, there are many layers of highest level of armoured protection. On offer is a VR9-level ballistics protection for the occupants, which means that this car can withstand several 7.62x51mm rifle rounds on multiple areas of the body. Its windows feature thick laminated glass with polycarbonate coating and doors are several millimeters thick compared to the standard car. It also comes with an underbody plating to counter the IED threats. The Airmatic suspension has also been beefed up with stiffer and reinforced dampers, in a bid to manage the extra weight.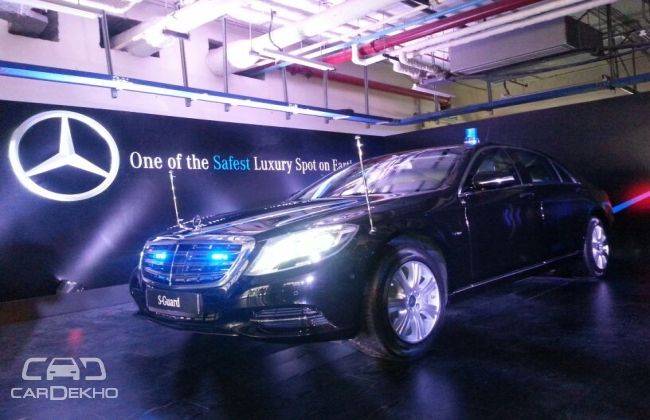 Inside, the S 600 Guard is being offered with all the bells and whistles of the regular S-Class and the seating options come in the form of four or a five-seat layout.
Under the bonnet is the Mercedes' well-known 6.0-litre V12 engine that puts out 545 bhp and 830 Nm of massive torque, mated to a 7-speed dual-clutch gearbox. With advanced Michelin PAX run flat tyres, the S Guard can be driven up to 28 kms even with zero pressure.
Source : S-Class - Mercedes-Benz India Launches S600 Guard at INR 8.9 Crore and Onwards