The 2016 Mercedes-Benz C-Class Coupe has been showcased two days back and now more details are out for the European spec car. As the C-Class sedan looks like a baby S-Class, this 2 door C-Class derives its cues from the elder sister S-Class Coupe. While, the car is slated to launch in December in European auto sector, India launch could follow soon, probably in early 2016.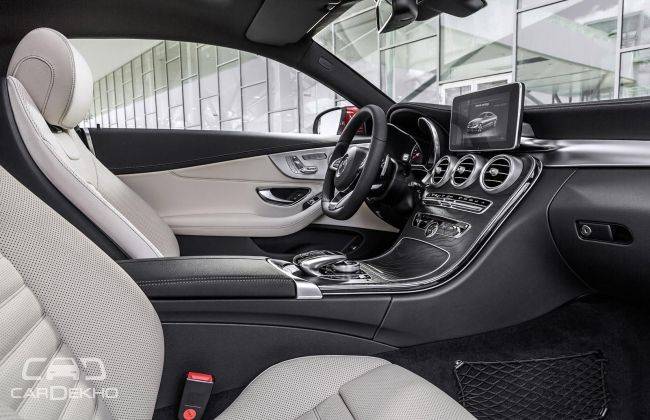 Speaking of the car, the front and the rear have heavy hints of the S-Class Coupe while the sides are where differentiation is much easier. The sides get a more prominent and straighter shoulder line along with a distinct side windscreen border. Moreover, the front gets air scoops on the bumper, signature Merc grille. The rear gets the similarly dropping roofline and windshield arrangement, widened taillamp and a smooth round back. Compared to the behemoth S-Class, C-Class looks a bit calmed down.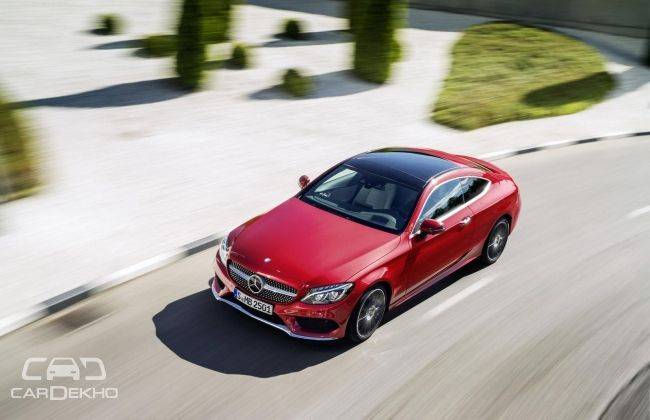 For the European Coupe, Mercedes has released a number of engine options to go under the hood. There will be a 1.6 litre motor producing 156 PS going under the C180 variant and a 2.0-litre generating 184 PS in the C200 trim. Then there will be C250 and C300 getting the same 2.0 litre motor, but churning out 211 PS and 245 PS respectively.
In India, as Mercedes is being more aggressive and constantly bringing in cars like the S-Class coupe and the AMG lineup, it is likely to bring in the C-Class Coupe as well. Out here it could share the motor from the C-Class sedan so as to make it efficiently priced.