The year 1955 saw the market launch of one of the most fashionably correct statements on the planet, the 190 SL (W 121). The gorgeous two-seater cabriolet placed in the upper mid-size bracket became a massive market hit for the German company.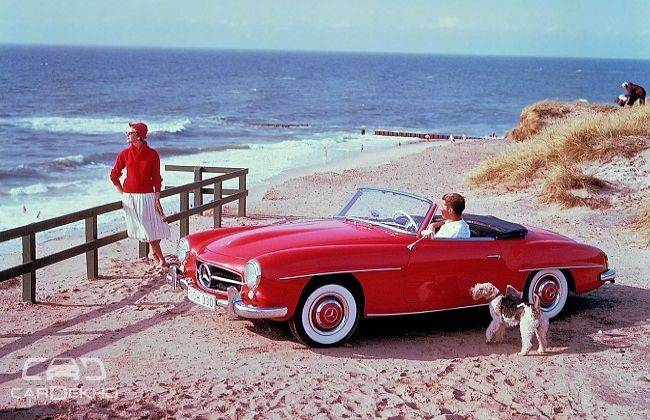 The 190 SL along with its elder brother, the 300 SL, became elegant and sporty vehicles which still reap benefits as age old and very desirable classics. Production began in May 1955 based on the style lines of the 300 SL 'Gullwing' super sports, but differed as the 300 had a space frame and the 190 had shortened floor assembly.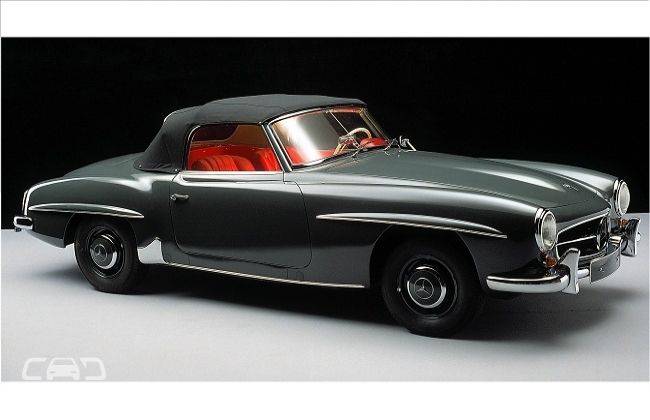 The engine powering this beauty was a 1.9 litre 4-cylinder M121 unit that pushed a modest 105bhp of maximum power. The luxury convertible became the choicest vehicle to be used in numerous movies at the time. The bottom-line is that the 190 SL became an economic success for the company establishing it as powerful name among the high-and-mighty in the 50s.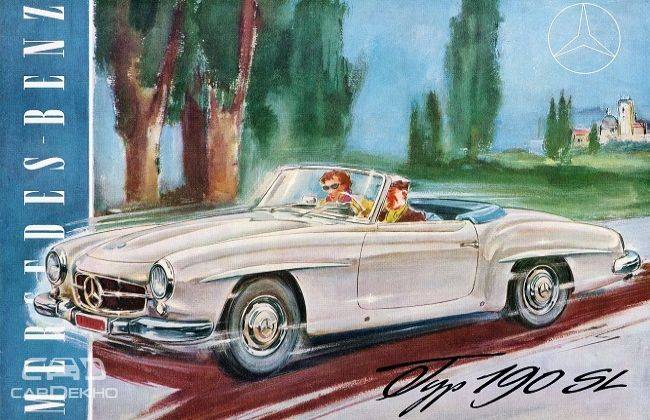 Becoming the brand ambassador for Mercedes-Benz, the 190 SL line made up about 80 percent of the W 121 production exports. A huge number of 25,881 units were manufactured between 1955 and 1963. America was the biggest market with a consumption of nearly 40 percent 190 SL models.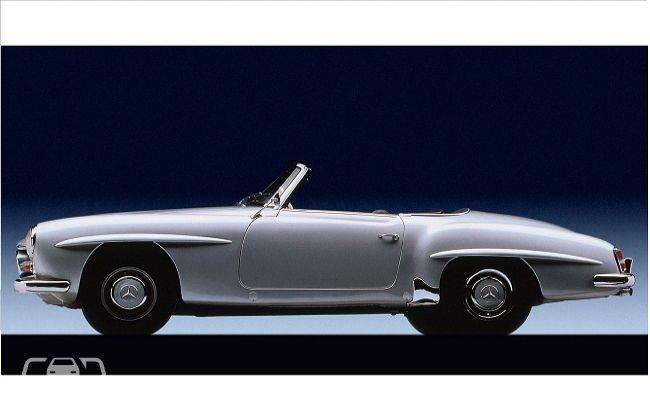 Although not a racing inspired vehicle, the 190 SL was available in a racing version with windowless aluminium doors, a smaller windscreen and other modifications. The bumpers and soft fabric top could also be replaced on this model for racing purposes.
Source : CarDekho