Post 1st January 2015, Mercedes AMG Petronas Formula One Team has announced their partnership with HUGO BOSS. A market leader in the upper premium and luxury apparel globally, HUGO BOSS will be the official supplier of lifestyle and formal wear clothing for the team. The progression sounds somewhat obvious as Mercedes-Benz and HUGO BOSS were already intensifying their relationship earlier this year. HUGO BOSS has a prior expertise in sport and lifestyle sponsorship and is an active supporter of Formula One and motorsport.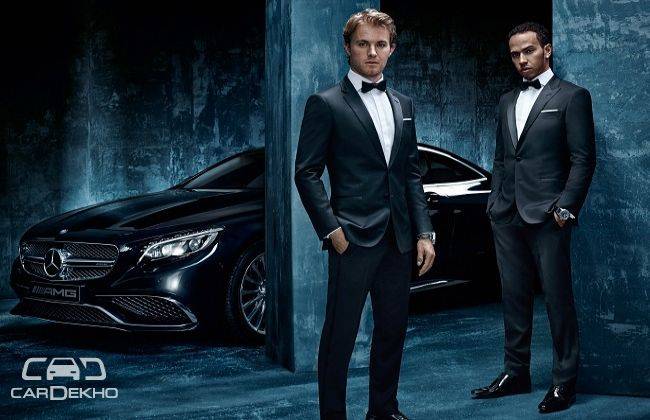 Toto Wolff, Head, Mercedes-Benz Motorsport, stated at the announcement "We are delighted to welcome HUGO BOSS to our family of team partners, and to further extend the existing partnership with Mercedes-Benz. The synergies between our two companies are both striking and extensive; we operate to the highest levels of precision and quality in our pursuit of perfection, with both brands targeting the premium and luxury market. As a team, we are very pleased to have attracted another brand of the stature of HUGO BOSS to add to our already extensive and impressive suite of partners. Everyone at the team is excited about the prospect of being 'kitted out' by HUGO BOSS at the race tracks next season."
HUGO BOSS will be designing high-performance team wear for Mercedes AMG Petronas team for use at the Formula One race tracks and the teams headquarter. HUGO BOSS branding will be present on the 2015 Silver Arrows cars and trackside collateral. With inspiration from the Formula One team, the apparel manufacturer will also be developing a 'BOSS for Mercedes-Benz Collection', which will be available twice a year featuring high-end menswear fashion.
Gerd von Podewils, Senior Vice President Global Communications, Hugo Boss, comments "MERCEDES AMG PETRONAS and HUGO BOSS are a perfect fit in terms of their brand values, and both can look back on long success stories. We are pleased to join forces with such a strong partner and look forward to the synergies our partnership will generate down the road."
Source : CarDekho