Mercedes-AMG GT3, the meaner and track-only version of the road-going AMG GT, has recently been filmed testing its racing skills around the Nürburgring Nordschleife race track in Germany. The new GT-based racer arrives as a replacement for the successful SLS AMG GT3, which is being phased out at the end of the 2015 motorsport season.
Reminiscent of the design used on the Mercedes racers of the 1950s, the GT3 comes with a wider track, massive wing, bigger air intakes and the 'Panamericana' grille. The body is mostly carbon fiber, while some key elements, such as the chassis and frame, made from aluminum.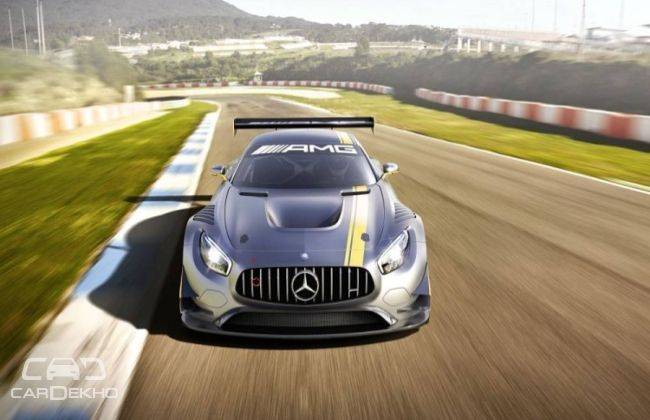 Ditching the road counterpart's twin-turbocharged 4.0-litre V-8 engine, the company has installed an uprated version of the naturally aspirated 6.3-litre V8 mill, borrowed from its predecessor and teamed up with an upgraded six-speed sequential transmission. Though, specifications are yet to be released, but the German carmaker cites low operating costs, long service intervals, user-friendly technology and, great reliability as key reasons for staying with the previous engine.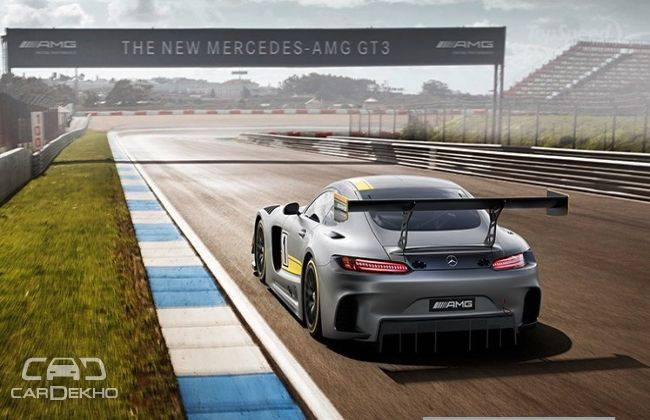 Designed as per the FIA's GT3 rules, the AMG GT3 is the latest addition to the list of the GT3-spec production-based race cars, such Aston Martin Vantage GT12, Audi R8 LMS ultra, Bentley Continental GT3, Dodge Viper GT3-R, Nissan GT-R NISMO GT3, Lamborghini Huracán GT3 and Porsche 911 GT3.
The Mercedes-AMG GT3 will be sold to all the customer teams around the world, through their dedicated 'Customer Sports' division.
Source : Mercedes-AMG GT3 hits the Nurburgring race track [Video Inside]