DTM Racing series might not be very popular on our shores but this safety car will give a slight idea of how serious this racing is. The new season of this German Touring Car Masters (DTM) has already begun in Hockenheim. The previous safety car serving duties on the circuit was a C 63 AMG Coupe Black Series that churned out 490bhp of maximum power.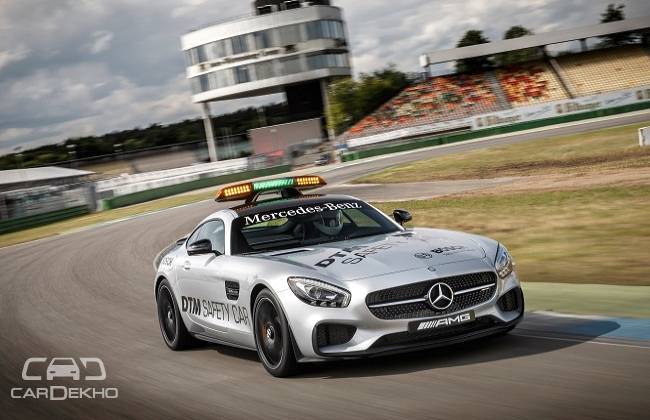 The new one is even more powerful with 510bhp of power produced through a monstrous 4.0 litre V8 engine. Peak torque production is at 650Nm. The GT S accelerates from a standstill to 100kmph is 3.8 seconds and touches a top whack of 310kmph riding on a wave of thunderous noise from its free breathing exhausts.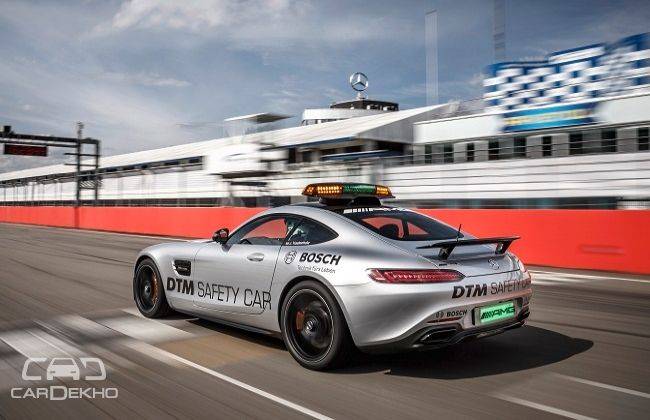 Power is brought to the road through the AMG SPEEDSHIFT DCT 7-speed sports transmission and the AMG DYNAMIC PLUS package is optionally available for customers if they wish. The package includes dynamic engine and transmission mounts and a specific engine application in "RACE" DYNAMIC SELECT transmission mode and in manual transmission mode "M". It also gives your car tauter spring and damper tuning, more negative camber at the front axle as well as an adapted speed-sensitive sports steering system.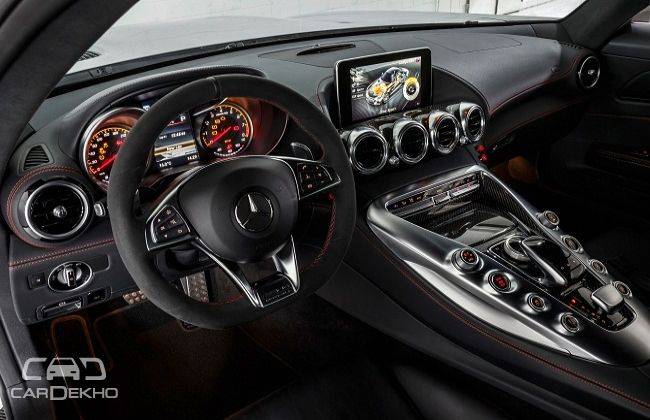 The GT S Safety Car has a light bar on the roof which separates it from the production model in terms of appearance. It is placed on a carbon-fibre air scoop offering the least possible airstream resistance but also providing an aerodynamically optimised flow of air towards the fixed rear aerofoil.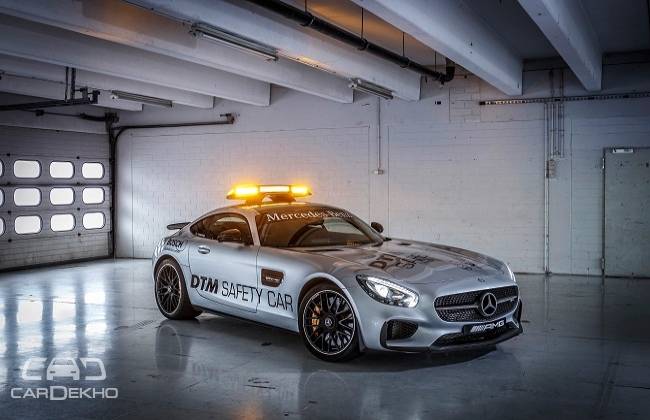 The two colours on the safety lights are orange and green, orange glows as soon as the safety car is deployed, and green lights up when the GT S takes up a middle of the field position at the beginning of the Safety car phase. The flashing orange in the middle and steady lights on the outer edges of the light bar means 'absolutely no overtaking' while the green lights indicate that the Safety car has to be overtaken by DTM drivers.
Source : Mercedes-AMG GT S is the new safety car for DTM