When Mercedes-Benz launched the SLS AMG in 2010, the world took notice. It was without debate a gorgeous car, with wicked character thanks to its 6.3 litre naturally aspirated engine and of course the gullwing doors that made this beauty every auto enthusiast's wet dream. Come 2014, Mercedes-Benz announced that the SLS AMG's production would be stopped only to be replaced by another successor – the Mercedes-AMG GT. The SLS AMG has been Mercedes-Benz and AMG's flagship car and now the baton has been passed on the AMG GT.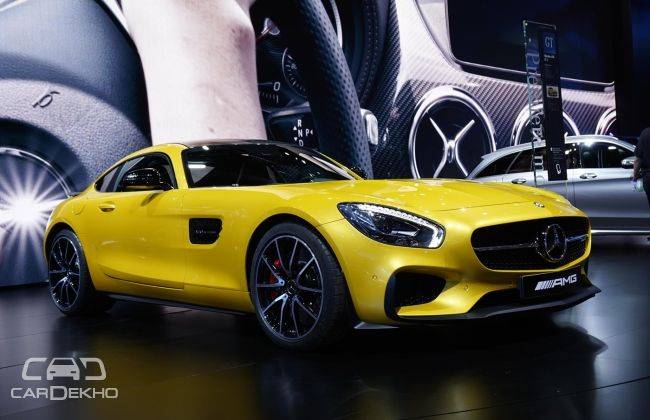 The AMG GT houses a 4.0 litre bi-turbo V8 engine that produces 462PS of power and 600Nm of torque while it 'S' variant sibling dishes out 510PS of power with 650Nm of torque. Both vehicles claim a 0-100kmph sprint in under 4 seconds with a top speed of 300kmph plus. The engine is mated to a seven speed dual clutch automatic transmission and an electronic differential.
The AMG GTs which will hit the Indian shores will be devoid of features such as lane keep assist, collision prevention and radar guided cruise control. The AMG GT is a light weight car as most of the components used in its manufacture are aluminium, which gives it a good power to weight ratio along with kick-ass dexterity around tight corners.
The AMG GT has five drive modes varying from comfort all the way to the race mode. It also comes with an individual mode where one can have personal settings for the suspension, steering, engine response, exhaust etc. Prices for this machine haven't been announced yet, but we're assuming it will be in range of Rs 2-2.5 crore.
Souce: Overdrive
Source : CarDekho