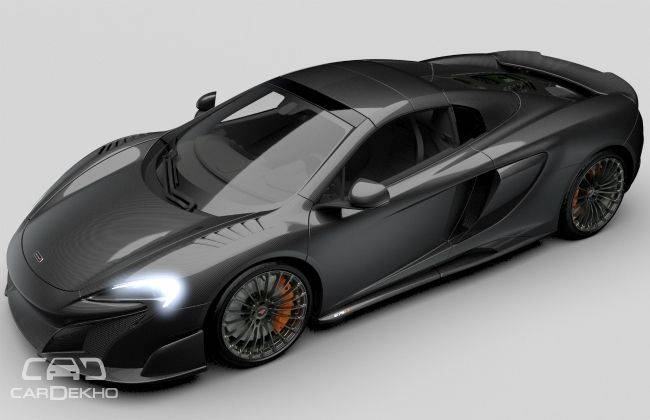 After the arrival of the carbon fibre-bodied McLaren P1, McLaren Special Operations (MSO) have now given the same treatment to the 675LT Spider. This will be a 25-unit limited edition affair and all have already been sold. The demand for a carbon fibre-bodied 675LT rose when customers saw the McLaren P1 in the same lightweight avatar at the International Geneva Motor Show. 40 per cent of the body panels are made out of a unique gloss finish carbon fibre. Production of the MSO Carbon Series LT will begin around September and the first deliveries are expected before the end of 2016.
The name McLaren is reminiscent of speed and performance. Staying true to the DNA, the limited edition 675LT Spider can accelerate from 0-100kmph in just 2.9 seconds, and can reach 200kmph in 8.1 seconds. The top speed of the car is clocked at 326kmph. All this power comes from the 3.8-litre twin turbo V8 which has been tuned very differently from the coupe sibling. This block produces 675PS power along with a massive 700Nm torque. This engine has new, more efficient turbos, detail design changes to the cylinder heads and exhaust manifolds, new camshaft and lightweight connecting rods, and a faster-flowing fuel pump and delivery system to ensure the car is worthy of the 'LT' badge.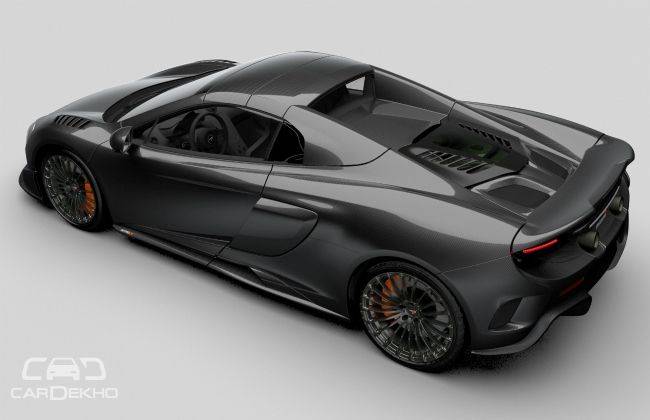 Like in the standard 675LT Spider, the front bumper, front under body, lower side intakes, side skirts, rear bumper, diffuser and the 'Longtail' Airbrake' are all carbon fibre in this edition too, but with a gloss finish. In addition to the above-mentioned parts, the MSO Carbon Series LT has an electrically retractable carbon fibre roof, A-pillars, bonnet, complete front and rear wings and fuel filler flap.
The MSO Carbon Series LT is the third model to wear the LT badge in the McLaren range. The 675LT Coupe brought back the 'Longtail' name after nearly 20 years. This Carbon Series LT seems like a worthy addition to the range and, with only 25 such cars in the world, it will be a treat for the eyes if you ever spot one.
Also Read: McLaren Working On An All Electric Sub-P1 Supercar
Source : CarDekho