How to build a McLaren P1 GTR, a car more powerful than a standard P1? To start with, get a sports car, put steering wheel from famous F1 driver's car, add an engine churning close to 900bhp and voila! you got yourself a P1 GTR. Though it may sound simple, its quite a challenging task. The automaker unveiled the interior images of McLaren P1 GTR which do suggest that makers at McLaren are not just goofing around but are quite serious on making it world's best driver car.
As mentioned above, the steering wheel is from the famous F1 driver's car, guess what, it's from Lewis Hamilton's championship-winning 2008 MP4-23 Formula One car. The steering wheel gets mode switches in the centre, engine start button at right hand corner, Drag Reduction System (DRS) and Instant Power Assist System (IPAS) buttons on the top corners along with KITT-style 'boost' switch.
The interior also embraces lightweight DTM-style seats with motorsport six-point harnesses, Head and Neck Safety (HANS) approved carbon fibre seat shell and air-con.
The company will also provide each P1 GTR owner one-to-one driver program so that drivers can improve their driving skills at some of the most iconic F1 circuits across the world. Only 30 models are expected to be built each costing in the price range of £2 million (Rs 19.79 Crore).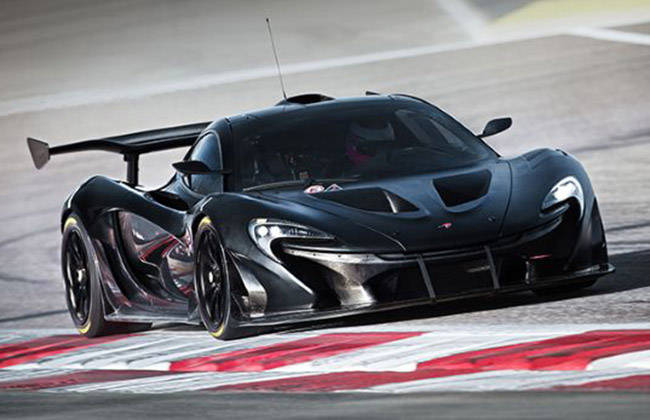 Under the hood, P1 GTR uses 3.8-litre twin-turbo V8 and electric motor which musters a power of 986bhp, 83bhp more than the ordinary P1.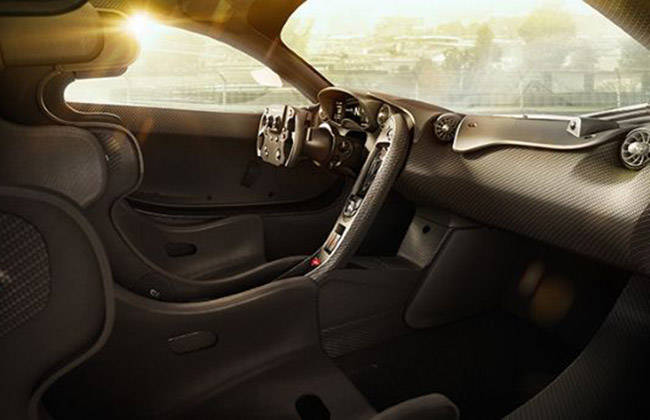 "All tests were completed with results meeting or, in many cases exceeding, the stringent targets set. The McLaren P1 GTR development continues its rapid progress, with further mileage scheduled over the winter throughout Europe", said company officials.
Source : CarDekho