McLaren has released the first images and details of the production-spec P1 GTR hypercar, ahead of its world premiere at next month's Geneva Motor Show. The model will be joining the road-going P1 in the flagship range which McLaren is calling the 'Ultimate Series.'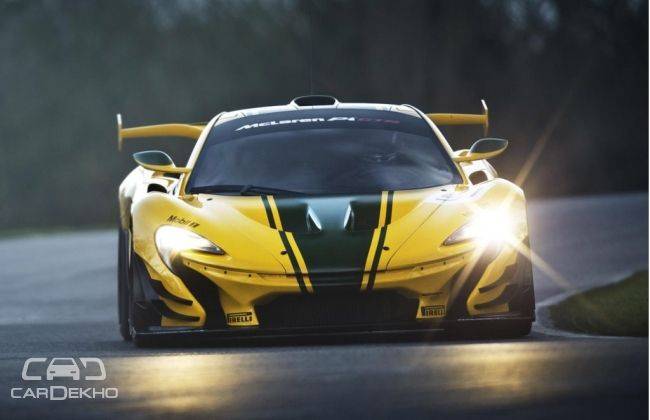 When compared to the 'regular' P1 on which it is based, the new P1 GTR produces more downforce, has more power as well as weighs less. With its aggressively profiled front splitter, the car sits 50 mm lower to the ground on center-locking 19-inch motorsport alloy wheels wrapped with Pirelli tyres. Also, its front track is 80 millimeters wider than on the road version. The lower bodywork is trimmed with a sleek aerodynamic blade, which cleans the flow of air along the car's flanks. At the rear is a massive fixed wing, which together with the mods at the front helps boost downforce by good 10 percent.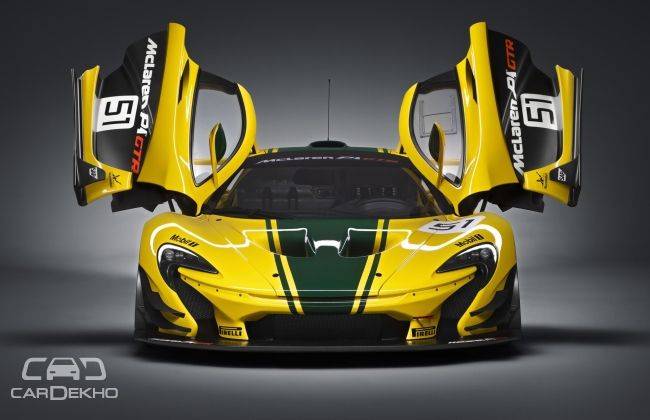 Propelling the P1 is the same twin-turbo 3.8-liter V-8 and electric motor hybrid combo, which has now been uprated to deliver a peak output of 986bhp, which is 83bhp more than the road car. For achieving it, the car has been thoroughly revised for optimum performance on the track and McLaren has replaced key regular components with motorsport-developed parts, more suited to the sustained high speed running. In addition, some parts have been removed to help save weight and others, such as the exhaust system, have been replaced with lighter components.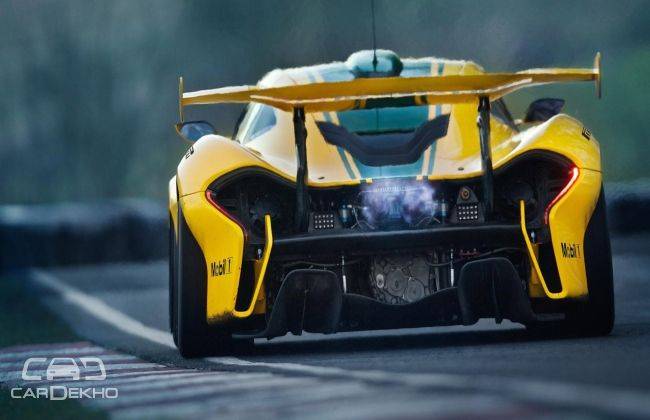 The green and gold livery (as seen in the images) is inspired by the one on the original F1 GTR with chassis #06R that was successful throughout the 1995 and 1996 seasons with Mach One Racing and ended up being one of the longest-serving examples of the F1 GTR in competition, and it will be one of the color options offered to buyers.
Source : CarDekho