Two weeks remaining in first Formula 1 race and McLaren-Honda's star driver Fernando Alonso participation is in doubt. Reports around the F1 circuit is that after the tragic accident in Barcelona on the final day of pre-season testing, Alonso spent three days recovering in hospital, so the final decision of him racing in Melbourne is with doctors.
McLaren chief Ron Dennis said "There will be some tests. There is a process laid down by the FIA and I can't see any reason why he won't just sail through, but it's not for me to determine.
Fernando Alonso, the two time world champion is now resting at home and McLaren might use reserved Kevin Magnussen to drive this week.
"He had the accident a short while ago. Would anybody say it's common sense to bring Fernando here? No. After that, we put it down the road. The doctors said his chances of racing are unquantifiable. It's a normal recovery process for a driver to go through, especially as there is no structural damage to his brain.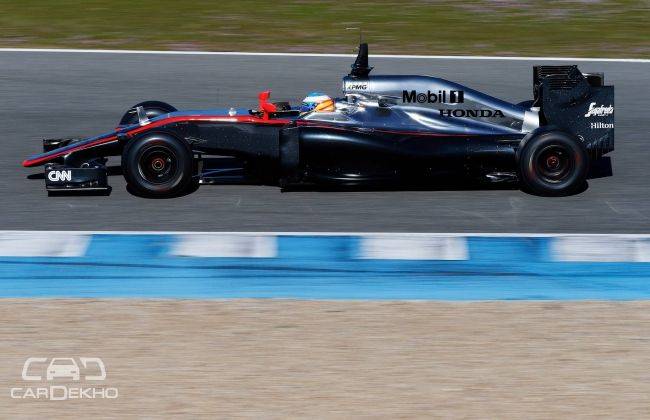 The Spaniard was unconscious for 'a few seconds' after the crash at the Circuit de Catalunya.
Dennis also said, "He's completely lucid, normal, talking, wants to drive, but the doctor said: "if you really want to be sure, and you want to give him the best chance of going to Australia, then the best thing to do is to rest him.
"We're not going to go against the wishes of the doctor; it's as simple as that."
Source : CarDekho