British sportscar maker, Mclaren is all set to premier a track focused version of its well acclaimed 650S, the 675LT, at the approaching 85th Geneva Motor Show. Where LT is the reminisces of McLaren's 'Long Tail' heritage. This new track machine focuses on lightweight construction, better aerodynamic, increased power, track focused dynamics and more driver engagement.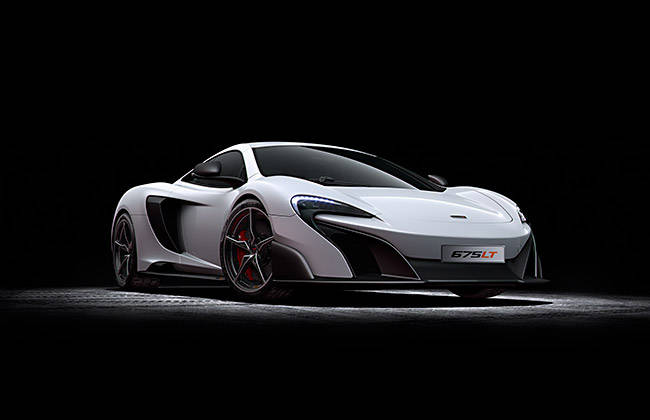 The clinical supercar makes most of everything that helps it to achieve figures that may put most to shame in this fraternity. It hits 100km/h in 2.9 seconds from standstill while it takes about 7.9 seconds to do 200km/h from nothing. Thanks to its power-to-weight ratio of 541.5 bhp / tonne, that supersedes most of its established rivals.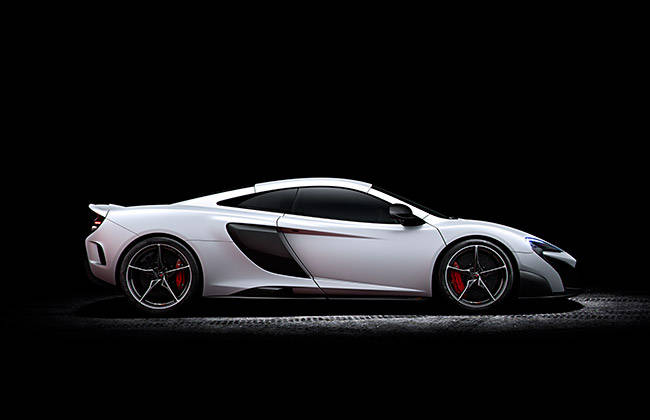 The Construction
There is considerable use of carbon fiber and composites in 675LT that contributes to the 100kg weight loss as compared to 650S, hence a dry weight of 1230 kilos. Aggressive, as the pictures show, front carbon fibre splitter, the aerodynamic side spoiler and the huge sides air scoops indicates that this machine means serious business. The rear marks the presence of the typical high mounted dual exhaust tip that reminds of McLaren's signature setup. Moreover, 675LT will be available in only Coupé version, hence more structurally rigid. Insides get suede black leather upholstery to eliminate reflections from components and increase focus on track. Race spec bucket seat, flat bottom steering wheel are among other characteristics on the interiors.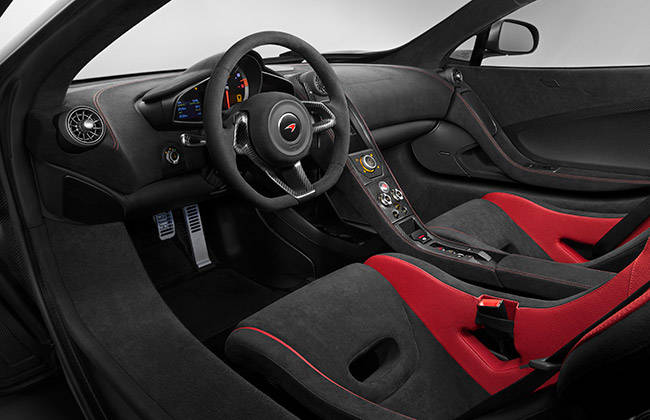 The Powerhouse
To make the 3.8 litre V8 more than capable of delivering 666 bhps, McLaren have switched more than 50% parts of the old motor. The turbos are now more efficient with detailed design given to cylinder heads and exhaust manifolds, new camshaft and lighter connecting rods and a faster feeding fuel pump to keep up with the thirst of this angry little mill.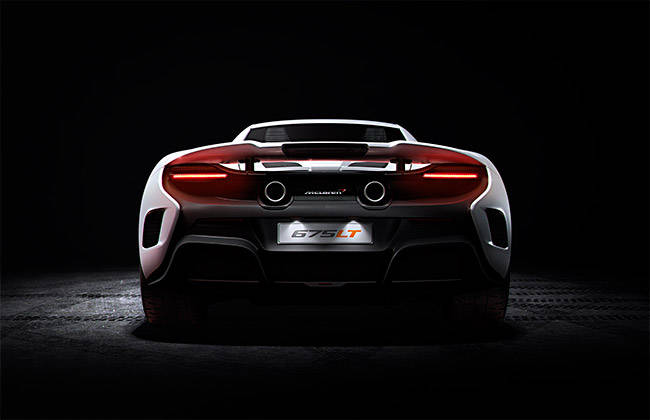 Source : CarDekho