Maruti Suzuki India's six manufacturing facilities across Gurgaon and Manesar has been shut down from June 22 to 29. As a part of company's bi-annual closure policy during summers, this helps in maintaining the production machinery as-well-as streamlining its accumulating stocks due to market slowdown. On a daily basis, India's largest carmaker manufactures 5,000 cars at Gurgaon and Manesar plants, with an installed capacity of about 15 lakh cars per year.
A company executive said, "Maruti produces around 5,000 cars each days and the shutdown is part of the regular exercise to maintain its production machines and lines across its multiple factories. Maruti posted flat sales with 1.69 lakh units sold in the first two months of the current fiscal."
Not just Maruti Suzuki, other leading automakers such as Tata Motors, Ashok Leyland and Honda Motorcycles and Scooters India (HMSCI) are also closing down their plants in the month of June to maintain the increasing stocks.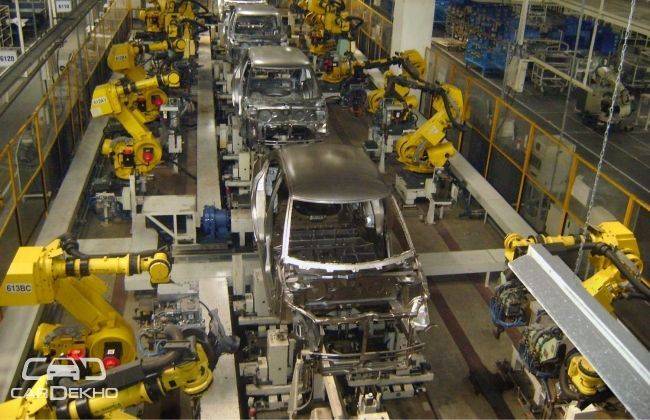 The situation is even worse for Tata motors, apart from shut down at Nano's manufacturing plant in Sanand, now production at commercial vehicle plants in Jamshedpur and Lucknow are also put on a hold, thanks to piling up inventory. The home grown auto major has been severely hit by the prolonged market slowdown and the decline in demand for trucks and CVs, has forced the manufacturer to maintain five-day working schedule in the plants.
After six months of irregular functioning at the Sanand plant, Tata Motors finally put up a temporary stop to Nano's manufacturing. The decision comes as a result of the low market demand and increasing stocks, plus the on-going process of re-tooling process to manufacture a festive version of Nano. Built with a massive investment of INR 2,000 crore, the Sanand plant has a capacity to produce one Nano in a minute. But in FY-14 Nano's production was limited to 21,538 units, which is infact, just ten percent of total annual capacity. And currently, the company holds an inventory of at least 8,000 to 10,000 cars with some remaining stock of even the last year. To know more, click here
Source : CarDekho