After a lot of discounts and offers on S-Cross, Maruti has decided to reduce the price of their premium crossover by more than Rs 2 lac. This price drop is not a discount or an offer, rather it is a revision of the price and the top end DDiS 320 Alpha variant which used to cost Rs 13.74 lac (ex-showroom Delhi), now comes with a price tag of Rs 11.69 lac, which boils down to exactly Rs 2,05,000 less. The entire DDiS320 range has faced the same Rs 2.05 lac drop, whereas the DDiS200 faces a price drop of anywhere from Rs 40,000 to Rs 66,000.
Maruti S-Cross was launched on August 05, 2015, and since then has faced a lot of challenges. The biggest problem of the car was the price bracket in which it was was launched and price difference of the DDiS200 and the DDiS320 motor. Where S-Cross was selling around 3,000 units per month, Hyundai was facing a hard time managing approx 7,000 unit sales of Creta. The sales of this car picked up when dealers offered discounts, which ranged up to a massive amount of Rs 5 lac. This must have made Maruti realise that S-Cross can be a success in a lower price bracket.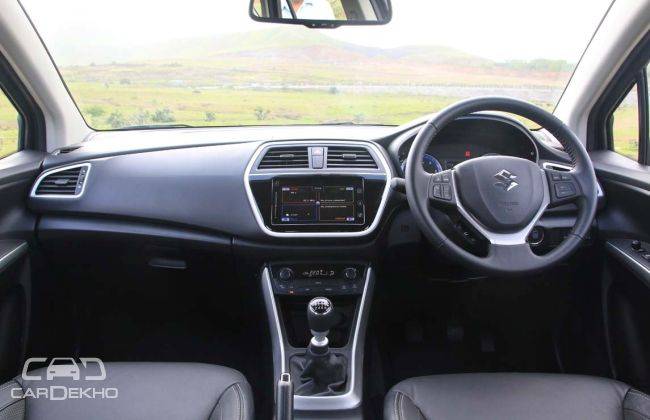 This price drop also occurs at a time when all carmakers are imposing price hike. Maruti itself has increased price of all its products upto Rs 4,000 and Baleno has faced a hike of upto Rs 12,000. This comes as a relief for the prospective buyers who were worried about the price of S-Cross going up even further. According to ET, R S Kalsi, Maruti Suzuki India Executive Director (Marketing and Sales) said, "Yes, we have undertaken a price correction in prices of 1.6 litre and since then sales have picked up." Partho Banerjee, Maruti Suzuki India (MSI) Senior Vice President (Marketing & Sales), Nexa Channel, said, "Out of these, 15,000 units are from the 1.3 litre variant and the rest from the 1.6 litre variant," He added, "It is just the start of evolution of crossovers in the country. Gradually the customers will find value in it and start accepting the crossovers."
Also Read: Nexa - Do We Need Premium Dealerships or Better Vehicles? Maruti features Vitara Brezza on their Website
Source : CarDekho