Mahindra & Mahindra that showcased the Verito Electric at the 2012 Auto Expo, has finally unveiled/launched the vehicle at the ongoing 12th edition of Pan-India motor show. Earlier, it was expected that the company could launch the vehicle by the end of 2013.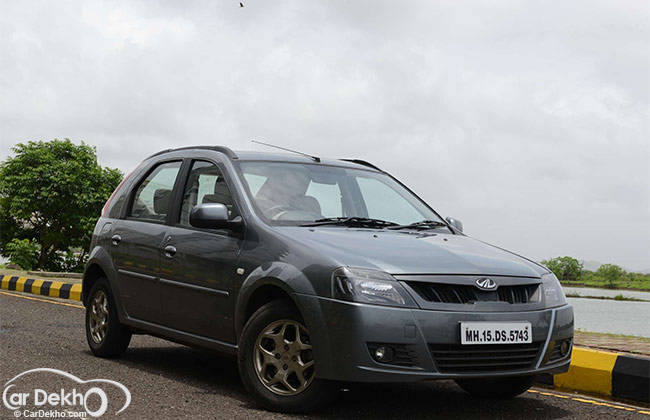 The all-electric Verito feature the 'Automatic' and 'Electric' decals. Moreover, it doesn't have an exhaust. The electric variant comes with the Mahindra Verito's chassis and body, while the engine has been replaced by the electric motor. It also get a 'Powered By Reva' badge on the front fenders.
The Mahindra Verito Electric is powered by a 39bhp (29kW) AC motor, on which it can run up to 100km. It takes 6 hour to fully charge this electric motor, while one and half hour to get a quick charge. This eco-friendly powertrain doesn't offer any noise and emission, while it attains a top speed of 86kmph. The electric motor in the Verito Electric is more powerful than the one which powers the e2o. The e2o gets the 19kW motor, which also offers a 100km run on full charge.
(Mahindra Verito Electric has been priced little over than the top-of-the line Verito diesel variant. It comes equipped with various high end features, which are directly sourced from Mahindra's e2o.)
Source : CarDekho - Mahindra Verito - Mahindra Verito Electric Unveiled or launched