Indian's appetite for the compact crossover-SUVs is insatiable. Mahindra is ready for its second innings in this space with the TUV300!
TUV3OO is generating a lot of curiosity in the market and people are anxiously waiting for the prices. And this anticipation is obvious as the country's largest utility manufacturer is getting something in the sub-4m SUV space which has been developed from ground-up. The under-4m crossover-SUV space is filled with wanna-be hatches in the country while EcoSport was the first ground-up project in this space.
Mahindra Quanto was a chopped-of Xylo and probably that's the reason for its failure. Let us see how TUV300 stir-up the segment in the coming months as more rivals like Maruti Suzuki's YBA and Tata Nexon are prepping up to foray into the under 4-meter arena. Meanwhile, let us see what we know so far about this TUV3OO. The name - TUV3OO
Mahindra says that the name is pronounced as TUV, 3 double 'O', just like the XUV5OO. The 'T' in TUV300 stands for 'TOUGH', the numeral '300' represents the series name.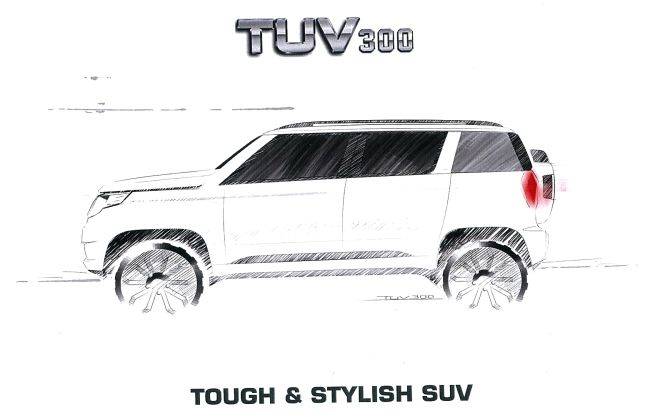 Designed in India with Inputs from Pininfarina
TUV3OO has been designed and developed at Mahindra Research Valley (MRV) in Chennai with inputs from Pininfarina. Mahindra says that it has taken inspirations from a battle tank for the overall design of the TUV3OO. And its boxy proportions along with the rear mounted spare wheel justifies the same. Furthermore, Mahindra also says that apart from the design, the platform is also new.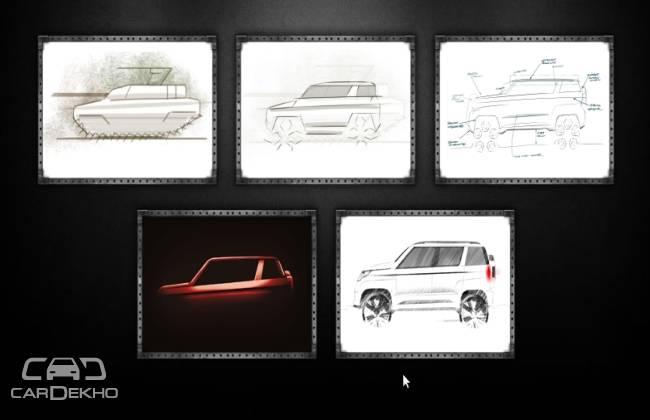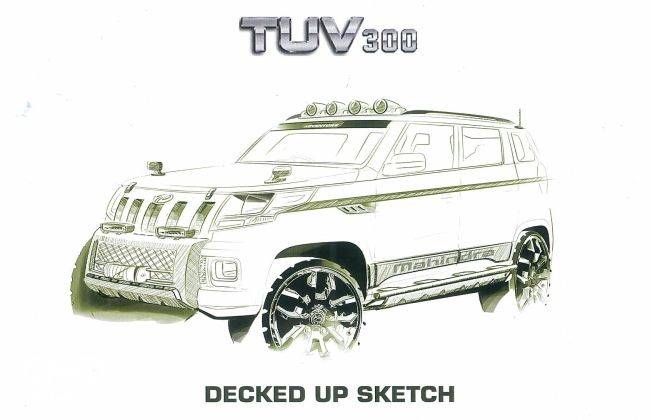 New dual-tone black-beige cabin
Mahindra recently revealed a teaser image of the TUV3OO's cabin. The vehicle got a brand new multi-functional steering wheel, dual-pod instrumentation cluster with chrome highlighter rings. The cabin will be laid out in beige and black with chrome highlights and silver accents.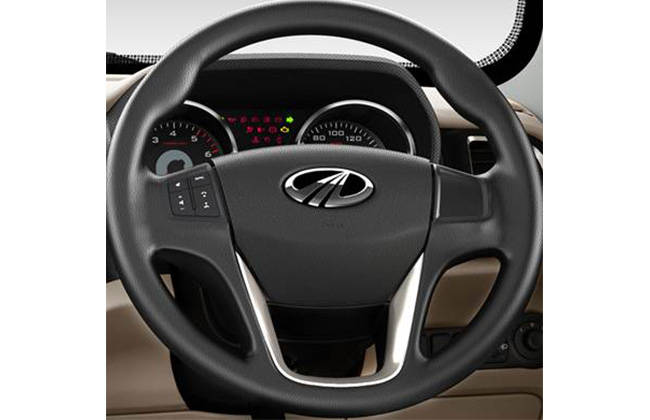 Engine - mHawk80
The details and specs of this mHawk80 engine were not out at the time of the project revealing. However, it is expected that this is an iteration of the Quanto's 1.5-liter 3-cylinder motor. Moreover, it is also a sub-4m vehicle so the diesel engine capacity cannot go south of 1.5-liter.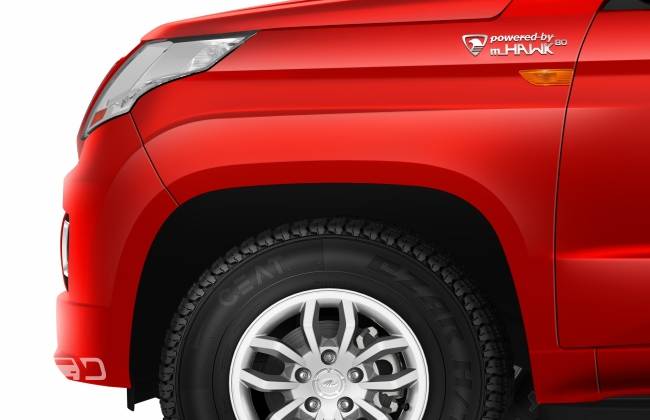 Segment-first - 235/65 R17 104H radials
In the very first teaser images released by Mahindra, TUV3OO was shod with the segment-first 17-inch radials. It will ride on 235/65 cross-section R17 radials on a 5-twin-spoke alloys.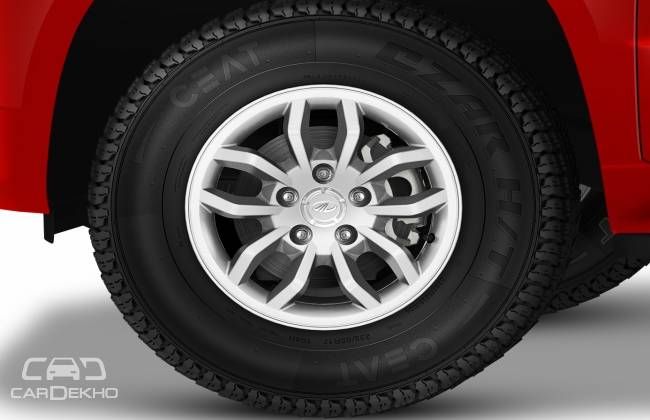 Don't Miss: TUV3OO: Mahindra Eyeing Urban Market?