Mahindra & Mahindra Ltd. (M&M), has never been one to shy away from the spotlight and just like Bruce Wayne, even Mahindra tends to to take its analogies a tad too seriously. Remember the extremely carved, cheetah- inspired XUV 500? Well, they have done it again. Today, Mahindra Group launched a website for its recently named, much awaited Mahindra TUV3OO.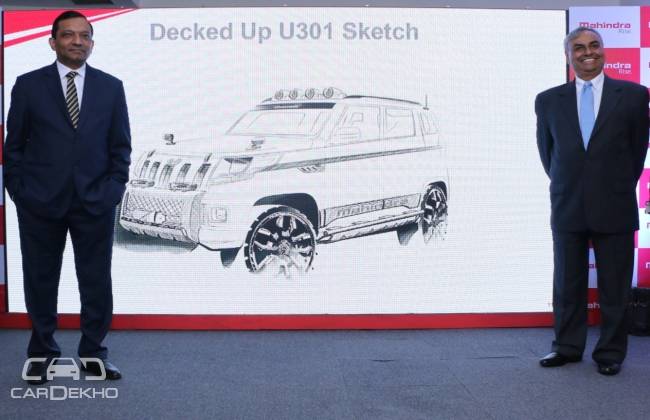 The website features a video, which shows something immensely strong striking a metal wall. The wall eventually crumbles to the might of the strikes and reveals the logo of the new "TUV 300".
The car will be launched around mid-September. We have always revered Italians for knowing their way around a piece of paper and a pencil. Mahindra's in-house design team feels the same way and has consulted Pininfarina for design inputs. The design of TUV 300 is inspired by a Battle Tank. Unlike the curvaceous XUV 5OO, sketches of TUV 3OO show that the SUV features straight lines, a boxy stance and a rear mounted spare wheel.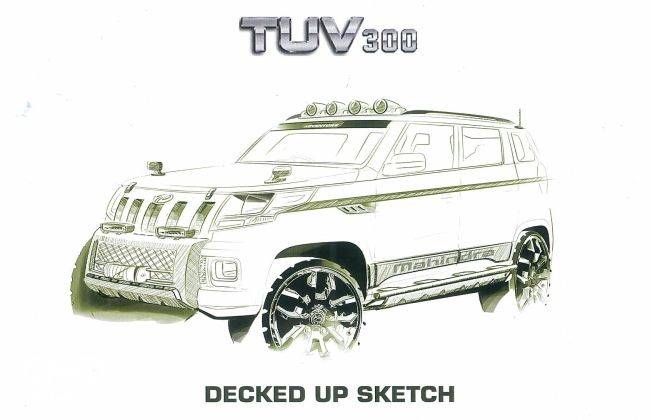 The R&D has been carried out in the Mahindra Research Valley (MRV) and the company has announced that TUV 3OO will be exported to other countries and is a global product. This helps instill the hope that safety features matching international standards will be incorporated in the new car.
The website also features a link, where you can track the launch of TUV 3OO after providing your details. The specifications of the mHawk diesel engine that is expected to power TUV 3OO, still remain undisclosed.
Also read: Mahindra Names U301 compact SUV - TUV3OO, Launching Mid September!
Source : Mahindra launches TUV 3OO website