Mahindra & Mahindra Ltd has announced the launch of 'UDAY', an exclusive CRM (Customer Relationship Management) program for the Mahindra small commercial vehicles portfolio. A first of its kind initiative in the small commercial vehicle segment, Uday endeavours to partner with customers on their path to progress and prosperity.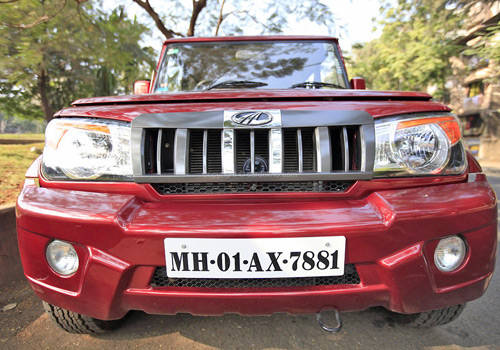 Uday follows Mahindra's Rise philosophy to drive positive change in the lives of commercial vehicle owners. It aims to influence the customer's life positively and brighten their future by building a long-term relationship. The program offers a host of privileges to existing as well new Mahindra customers to help them maximize their earnings and provide other benefits to aid their personal growth and well-being. Being a customer centric initiative, Uday has been designed taking into consideration the insights received from Mahindra's vast customer base in the segment.
As part of the Uday program, customers will be offered a wide range of monetary as well as non-monetary benefits which will include a personal accident insurance policy for vehicle drivers worth Rs. 200,000, 10% discount on labour and 5% on spares parts, a mobile recharge of Rs. 100 and a unique referral scheme with benefits of free service coupons for introducing prospective customers to the Mahindra range of commercial vehicles. The referral benefits are applicable to both the referrer and the referee. Apart from these monetary benefits, customers will have access to With You Hamesha vehicle Service and Health Check-up camps organized by Mahindra.
Covering the entire portfolio of Mahindra small commercial vehicles, new as well as existing customers can avail of several benefits being offered as part of the Uday program. The customer will be enrolled in Uday at the time of vehicle delivery or service and will be provided a welcome kit which will contain a membership card, personal accident insurance policy and a free mobile recharge coupon.
The Uday program has been further extended to include benefits for the family, with the launch of 'Uday Vidyarthi', a scholarship initiative for children of members enrolled in the Uday programme. The scholarship programme recognizes excellence in education and rewards the efforts put in by the children. The eligibility criteria involves scoring 75% and above in the class 10 board examination in 2014. 1000 meritorious boys and girls would be awarded a scholarship of Rs 5000 each along with a certificate of appreciation when the names of the final winners are declared in September 2014.
Speaking on the initiative, Vivek Nayer, Chief Marketing Officer, Automotive Division, Mahindra & Mahindra Ltd. said, "When our customers buy a Mahindra commercial vehicle they don't just buy a product, they buy into a unique long-term relationship and ownership experience which enables their prosperity and well-being. This is in line with Mahindra's Rise philosophy which seeks to drive positive change in the lives of our customers."
Mr Nayer further added, "As a first of its kind initiative to be launched for small commercial vehicle customers, Uday will help us connect better with our customers by creating a sense of belonging to the Mahindra brand and strengthen their bond with us. Uday is unique in that it offers a host of social benefits to not only our customer but his family as well."
Source : CarDekho