Mahindra & Mahindra has achieved the production milestone of manufacturing 7 lakh units only a few days after the company managed to earn the achievement of selling 5 Lakh units of Scorpio. This automaker achieved the target of producing 6 lakh vehicles in November 2014 and have taken only 10 months to produce 1 lakh more units.
Related Story: Scorpio Continues to Dominate; Registers 5 lakh Unit Sale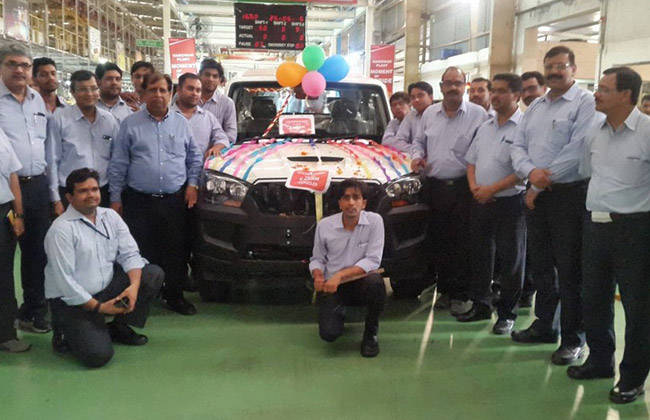 Mahindra's Haridwar production unit produces a wide range of products, ranging from Bolero, Scorpio and Gio to the ones of Alfa and Champion range. The manufacturing hub is also important as it is the only automotive production factory of the company in the North India. Other locations include the layouts at Chakan, Nasik, Zaheerabad, Kandivali and Igatpuri. All these set-ups are well equipped to manufacture automobile unit which involve various processes like Press Shop, Body Shop, CED Line, Paint Shop and Assembly.
Mr. Pravin Shah, President & Chief Executive (Automotive), M&M Ltd. showered praise for his team on the occasion and asserted their brand's philosophy. "This remarkable achievement is a significant moment for us in our automotive journey and bears testimony to the relentless effort put in by each member of our Haridwar plant. The layout has constantly achieved manufacturing excellence and reflects the commitment and spirit of accepting no limits in keeping with our Rise Philosophy. I am sure that this milestone will be a stepping stone to many more accolades for our Haridwar plant in times to come," he said in a statement.
Recommended for you: Maruti Suzuki Registers 50,000 sales for Auto Gear Shift Cars