Most of us might not be familiar with the name Anthony Jannarelly, but I'm sure many of us have seen his work and applauded as well. He is responsible for penning the world's most expensive car, the $3.4 million W Motors Lykan Hypersport that recently made its Hollywood debut in the Fast & Furious 7. The French designer is now set to branch off from the world of design and starting up his own car company Jannarelly Automotive
Named as Jannarelly Design-1, the car has an elegant and retro design inspired by roadsters of the 1950s and '60s with some modern and track-focused touches that might remind you of the Caterham.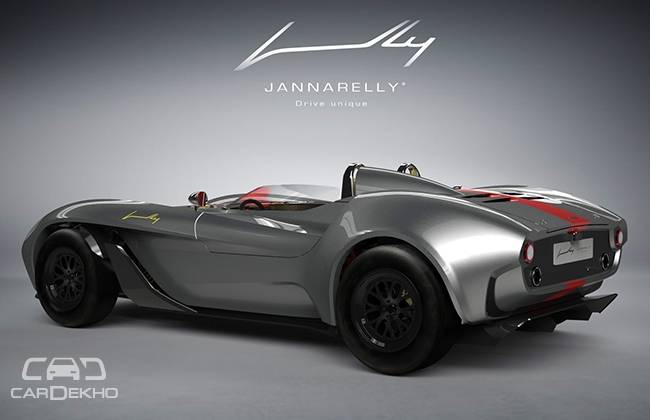 The car is fitted with a 3.5-litre V-6 sourced from Nissan placed behind the two-seater cockpit. Mated to a 6-speed transverse manual transmission, the stock output is 300 bhp but Jannarelly is open to installing upgrades or other engines, depending on a buyer's requirements. Though the final performance will depend on the setup chosen by the customer, the stock offering will enable 0-100 kmph acceleration in less than 4.0 seconds and a top speed of around 220 kmph.
Jannarelly plans to build a batch of around 30 examples that will mostly be hand built and will cost around $55,000(excluding taxes). Production is set to take place in Dubai next year and deliveries will commence next summer.
Also Read: The showstoppers of Fast and Furious 7 Top 10 Most Expensive Cars in the World
Source : CarDekho