No surprises, Maruti's arsenal backing the entire podium in the top-5 selling hatchbacks of the year 2014, while Korean's are giving a tough tiff!
Selling hatchbacks in India for Maruti Suzuki (MSI) is like 'I'm feeling at home', while India's second largest automaker is also in the race and thanks to Grand i10 and EON, Hyundai manages to acquire a spot in top-5 list. Top-10 list is also dominated by these two only, that to equally! Moreover, number speaks, Hyundai has not a single offering which is sold over a lac while Alto will cross 2.5-lac by the end of this year! This said, Maruti has access to the remotest parts of India with over 1400 dealerships, Hyundai on the other hand has just over 400 outlets but it still gives a fierce competition to Maruti! Hatchbacks bags over 50 per cent share of the total vehicle selling in India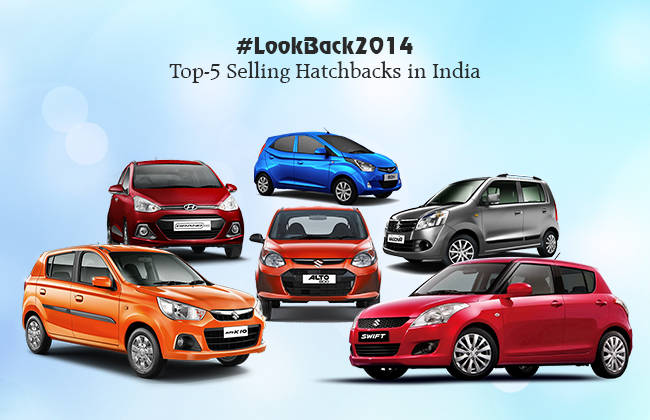 Below is the list of top-10 selling hatchbacks in the country dominated by Maruti & Hyundai, Tata Vista follows soon after it along with VW Polo, Ford Figo, Toyota Liva/Cross and Chevy Beat. Hatachbacks Sales (Till Nov 2014) 1) Maruti Suzuki Alto (800, K10) 2,42,248 units 2) Maruti Suzuki Swift 1,85,421 units 2) Maruti Suzuki Wagon R 1,46,931 units 4) Hyundai Grand i10 95,539 units 5) Hyundai EON 74,349 units 6) Maruti Suzuki Celerio 62,765 units 7) Hyundai i20/Elite i20 59,771 units 8) Hyundai i10 33,586 units 9) Maruti Suzuki Ritz 31,879 units 10) Hyundai Santro 29,981 units Maruti Suzuki Alto
It's been years, Alto has been the best selling car in India and indeed with the recently launch K10, the entire over a decade old Alto range was replaced altogether. Under the brand 'Alto' MSI sells '800' and 'K10'. Earlier this year in May, Maruti celebrated 25 lac Altos on road, proving how much Indians are crazy about this car - indeed following the footprints of its predecessor the iconic Maruti 800! Maruti celebrated 25,00,000 Altos on road in India in May 2014
Speaking about this year, Alto usually remains consistent throughout the year with close to 20k sales monthly but in the month of June, Alto crossed 30k+ sales, as the excise duty relaxation was supposedly getting over but eventually government extended it! Moreover, with the Alto K10 AGS with its segment first AMT (Automated-Manual-Transmission), it looks like Alto is all set to reach new milestones.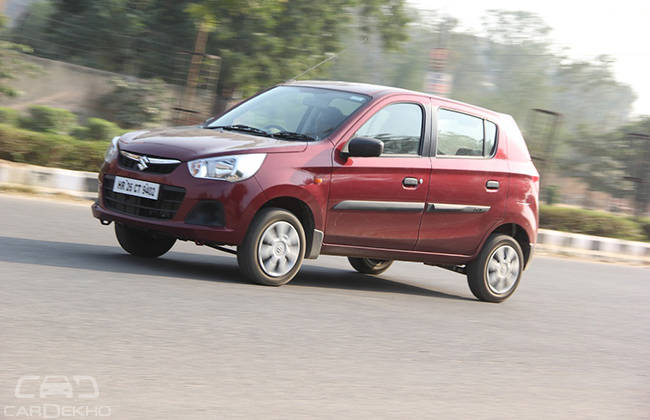 Maruti Suzuki Swift
Since day one, Swift was a run-away success and has redefined the premium hatchback space ever since its inception. From Getz - Optra SRV - i20 - Polo and all the other B+ hatches, Swift manages to excel every time. Two times ICOTY winner, Swift was always a sensation
Swift usually manages monthly sales in-between 15-17k but in the month of October sales dropped to 11K due to the anticipation of facelifted model which came in November. Speaking of the same, Maruti has added new comfort features to make Swift more enticing!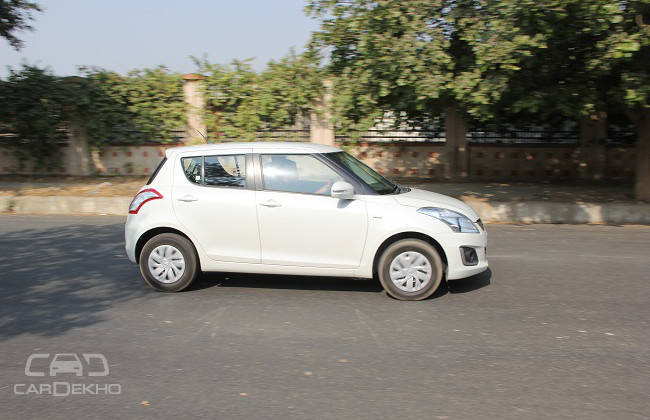 Maruti Suzuki Wagon R
The tall boy in the Maruti's arsenal recently reached 15 lac sales milestone. On sale in India since 1999, Wagon R is the oldest nameplate in this list and has seen numerous facelifts and generations. Its practicality, nimble drivability and easy ingress egress has made the Wagon R, what it is right now. The 'Blue-Eye-Boy' has reached 15 lac sales milestone in India
Speaking of the sale Wagon R usually manages 10-11K units monthly but like the Alto, Wagon R also saw a bump in the month of June with over 17k sales. Furthermore, continuing with the addition of AMT (Automated-Manual-Transmission) to its range, the premium variant of the Wagon R is the likely to be the next product in pipeline to get an AMT. This will further take Wagon-R to new heights.
Hyundai Grand i10
Grand i10, the second generation i10 has took the i10's legacy to a new level with the addition of a diesel heart that too in a diesel obsessed country. Grand i10 was 2014 ICOTY - Indian-Car-Of-The-Year and has celebrated its first anniversary in the country this year. Hyundai is rolling high with the second-gen i10 aka our Grand i10 globally
Speaking of the sales Grand i10 maintains 7-8K sales monthly, one of the highest selling hatchback in its category, courtesy to the several segment first features that it offers! Adding on the diesel engine mentioned above, Grand i10 debuted the Hyundai's 1.1 U2 CRDI motor that also powers the Xcent in the country.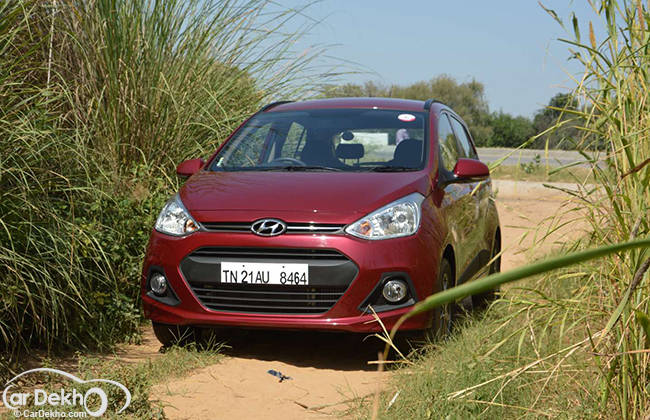 Hyundai EON
Hyundai's maiden venture into the 800cc club has always remained in the top selling cars in the country. Speaking of the sales, Hyundai rolls out around 6-7K units of the EON monthly. Despite GO, K10's presence, EON extracts consistent sales months-on-month. Moreover, seeing the competition from GO and K10, Hyundai has launched the EON with new powerful 1.0-liter Kappa motor this year. And if reports are to believed, Hyundai will launch a facelifted EON next year. EON is the most stylish hatch in its class thank's to Hyundai's 'Fluidic Sculpture' design philosophy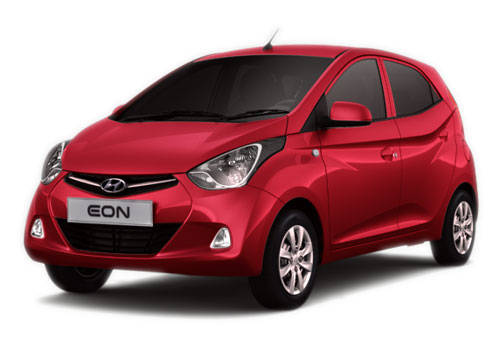 Source : CarDekho