A few days ago Lexus showed a teaser of a concept sportscar it was going to showcase at the LA auto show. The teaser certainly peaked everyone's curiosity given that Lexus has been vocal about how they want to polarize car design with their passion for automobiles and the brand, which will be visible in their upcoming sportscars.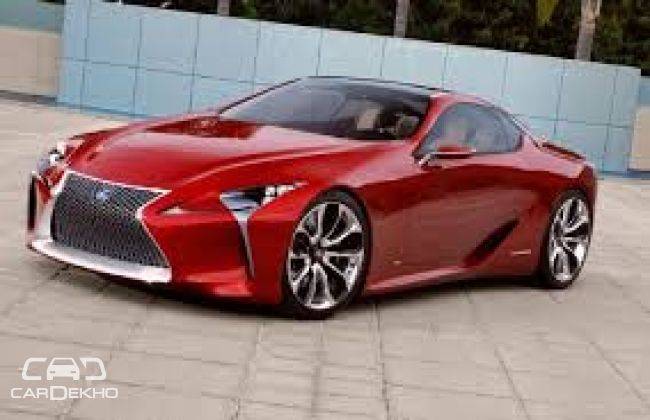 The concept showcased was called the LF-LC and the good news is that Lexus Europe Vice President Mr. Alain Uyttenhoven has confirmed that the LF-LC will in fact go to production being far more accessible than the company's flagship car the Lexus LFA. The LF-LC will compete with the likes of the Maserati Gran Turismo and the Mercedes S-Class Coupe.
Uyttenhoven mentioned that the LF-LC won't be a full carbon fibre car, but in terms of construction will be like a normal car that can be manufactured in larger quantities than just in a batch of 500.
Powertrain details haven't been revealed yet, but since the show car was powered by a 500 bhp hybrid system, the production model may follow suit with similar specs. It is also rumored that a traditional V-8 twin turbo may also be offered alongside the hybrid powertrain. Uttenhoven hasn't mentioned a timescale as to when the car will actually hit the production line and be available for customers, but said that the road-going car's design may be very close to the concept.
Source : CarDekho