Six hundred and ten raging bulls served with love, from Bolognese, Italy. Oh, it doesn't end there. This particular one can go topless at the flick of a switch! Lets cut to the chase — Italian supercar manufacturer Lamborghini, will launch the Huracan Spyder in the country on 05 May 2016. Lamborghini India will be inaugurating a new dealership in Mumbai alongside the launch.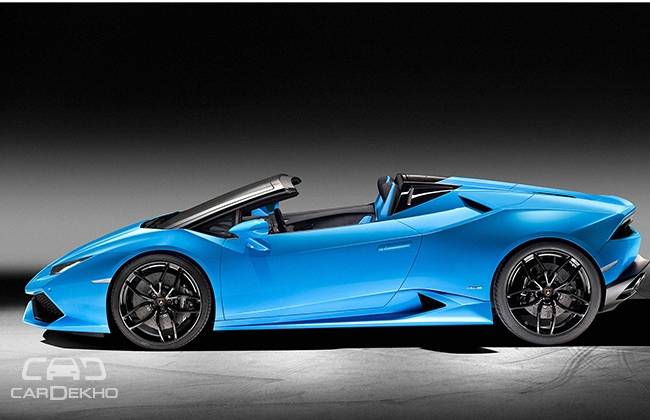 The Spyder is identical to the Huracan except for the lack of a roof, obviously. The soft-top roof can be lowered or raised in 17 seconds at speeds up to 50km/h. It also gets two 'fins' located behind the seats, that not only look ridiculously cool but also aid air-flow to the rear-mounted V10 screamer.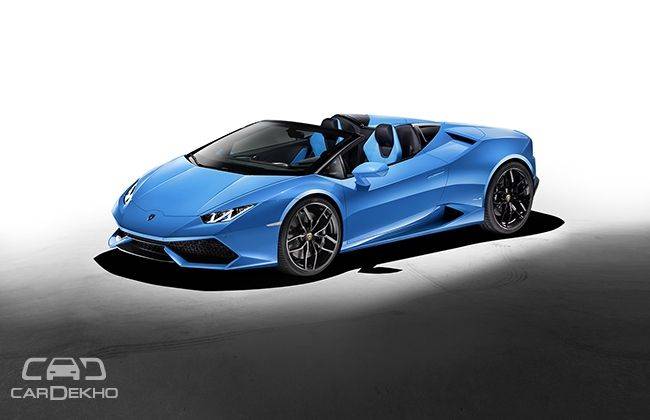 While we are sure you know these by heart by now, the Lambo is powered by a 5.2-litre V10 engine that belts out a mammoth 610PS of power and an equally astonishing 560Nm of torque. The Spyder is two-tenths of a second slower to 100, compared to the coupe, with a claimed 0-100km/h time of just 3.4 seconds. Keep the pedal mashed down, and the V10 will sing away to glory up to 324km/h. If you find a road good enough, that is.
Lamborghinis have been selling tremendously well over the past few years. In fact, the automaker created history by registering record sales in 2015. As far as India is concerned, Lamborghini served the LP580-2 — a hot-blooded rear wheel drive Huracan, late last year. With the Spyder, India officially gets the entire range of the Huracan series. The Spyder is expected to be priced at a premium compared to the coupe, at around Rs. 4 Crore. Excuse me while I go and rob a bank.
Source : CarDekho