The world looks so much better when you are staring at a baby blue Lamborghini. Well, that is exactly how our day started when we witnessed the launch of the new Lamborghini Huracan Spyder. The topless baby Lamborghini can be yours for a starting sticker price of Rs 3.89 Crore (ex-showroom, Delhi).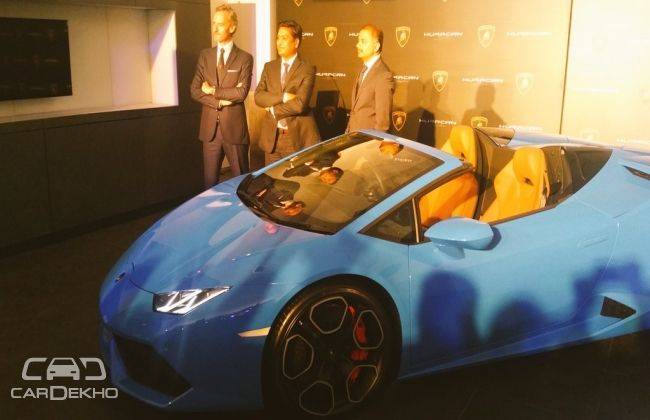 The Huracan is the successor to Lamborghini's best-selling supercar, the Gallardo that sold 14,022 units in a decade. The Spyder is the third variant of the Huracan series to go on sale in India, following the Huracan Coupe that is available in the LP610-4 (all-wheel drive) and LP580-2 (rear-wheel drive) guise.
It is powered by a 5.2-litre V10 howler that dishes out a healthy 610PS of power and 560Nm of torque. This is enough to rocket the Spyder from a dead halt to 100km/h in just 3.4 seconds. Flat out, the baby Lambo can clock a mind-boggling 324km/h.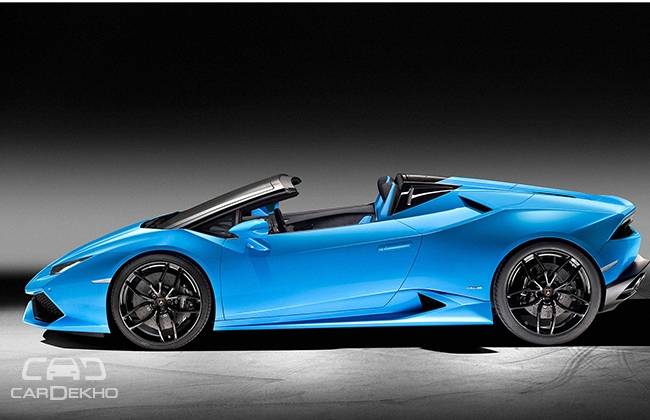 Other than the fabric roof, the convertible looks identical to the Coupe. The Huracan Spyder can go topless in as less as 17 seconds, and at up to speeds of 50km/h. The only other update to the exterior is a couple of 'fins' located behind the seats that actively aid air-flow to the rear-mounted V10 engine. The interiors are nothing short of an aeroplane cockpit, with plenty of switches and knobs that can make you feel like Tom Cruise from Top Gun!
We think the already gorgeous Huracan just became even prettier! Let us know what you think of the Spyder through the comments section!
Source : CarDekho