The race spec version of Lamborghini Huracan, the GT3, has participated in the official practice session of Blancpain Endurance series managed by the Stephane Ratel Organisation (SRO). The event was held in Paul Ricard, France. The Sant'Agata based manufacturer is generally not interested in racing, like other Italians brands Ferrari and Alfa Romeo, but this time it is trying something different.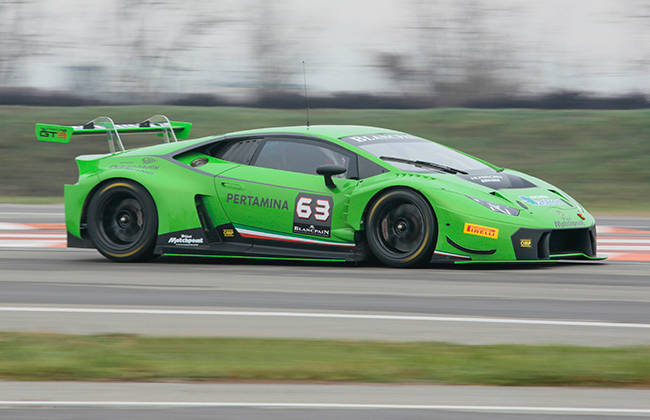 This two day event is extremely important to test the mettle of this machine and the drivers involved in it. The laps were completed by six official Lamborghini Squadra Corse drivers that will be racing in the Blancpain Endurance Series. There were another 45 cars present in this demanding session and Huracan GT3 played well by completing large number of laps.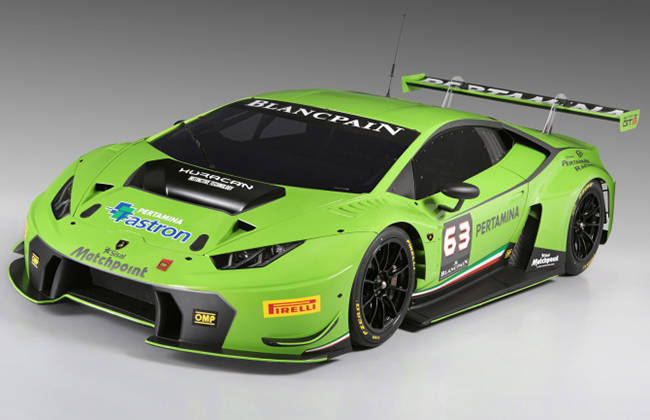 Next outing of this car is slated to take place on 1-2 April for the final test before the Monza opening that is fixed for 12 April.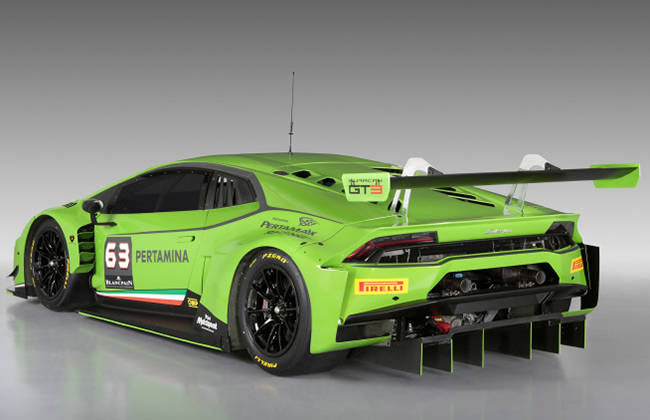 The 2015 Blancpain Endurance Series Calendar 11-12 April Monza, ITA 23-24 May Silverstone, GBR 19-20 June Paul Ricard, FRA 23-26 July Spa-Francorchamps, BEL 19-20 September Nurburgring, GER What is Huracan GT3?
It is basically a stripped down version of the normal Huracan, the GT3 weighs only 1240 kg while the actual car is a lot heavier at 1422 kgs. Moreover, unlike the production car, GT3 is purely rear wheel driven and gets a six speed sequential shift gearbox while the motor remains the 5.2 litre V10. Moreover, it gets a whole sweet of all-around spoiler and diffusers to tackle aerodynamics in very effective way.
Source : CarDekho