Lamborghini has announced an exclusive new special series, Aventador LP 700-4 Pirelli Edition, to celebrate its historic collaboration with Italian tire manufacturer Pirelli. Lamborghini and Pirelli have been partners since 1963, from when all Lamborghini cars have been equipped with Pirelli tires. The new Lamborghini Aventador Pirelli Edition will be available in both Coupé and Roadster versions and deliveries will begin from early summer 2015.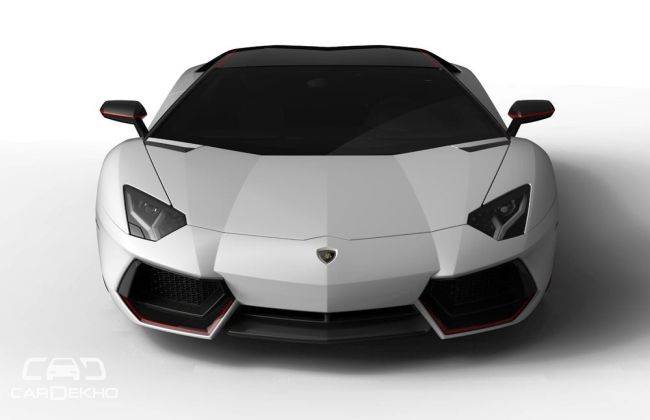 For the Pirelli Edition, the Aventador will get two kinds of two-tone colour scheme. The first option is a matte black finish for the roof, pillars, rearview mirrors, engine hood, front, rear, side and moving air intakes, in contrast with six glossy finishes for the rest of the body (Giallo Spica, Rosso Mars, Bianco Isis, Nero Aldebaran, Grigio Liqueo, and Grigio Ater). The second option is glossy black for the upper parts of the car and the air intakes, in contrast with four matte finishes for the rest of the exterior (Bianco Canopus, Nero Nemesis, Grigio Adamas, and Grigio Titans). Another exclusive element of the body is a thin red stripe that runs along the roof and the engine hood, rearview mirrors and the outer profiles of the air intakes with red Pirelli logo at the start of the two roof lines and on the tires.
Inside, the Aventador Pirelli Edition gets black Alcantara upholstery with red contrast stitching. The red stripe is also repeated on the inside, running along the interior ceiling and the seats. The seats feature Lamborghini and Pirelli crests embroidered in red while leather inserts are featured in the door panels and seat sides. To up more exclusivity, each car will have a "Pirelli special series" plaque inside.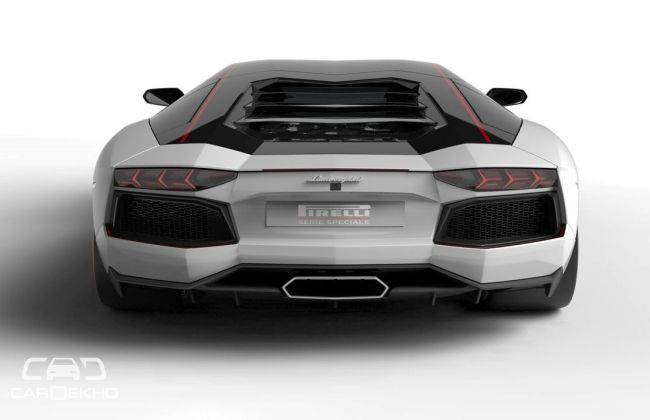 The special edition Aventador will maintain all of the model's unique features such as the carbon fiber monocoque, V12 engine, pushrod suspensions and the permanent all-wheel drive. Standard equipment includes the transparent engine hood, carbon engine compartment, glossy black Dione 20"/21"rims, P Zero tires with red logo and red calipers (yellow only in the case of the Rosso Mars exterior).
The Aventador Pirelli Edition is still as fast as it was with the V12 pumping out 700 hp at 8,250 rpm. Mated to the ISR transmission, the Pirelli model will accelerate from 0 to 100 km/h in just 2.9 seconds with the top speed reaching 350 km/h.
Source : CarDekho