The Renault Kwid has invoked enormous response in the domestic market. The success was so huge that Renault has decided to go international with its baby hatch. Contrary to previous reports which suggested that the Kwid will enter Sri Lanka first, it is now learnt that Mauritius will be the hatchback's first international market.
Renault has plans to launch the Kwid in African and Latin American nations as well. Other aimed destinations are Afghanistan, Bangladesh, Bhutan, Maldives, Nepal, Pakistan and Sri Lanka, which together constitute the SAARC nations. The French automaker has carefully planned the export destinations, keeping in mind its offering. The Kwid is an entry-level hatch and considering the economy of targeted nations, chances are high that the car will become immensely popular there too.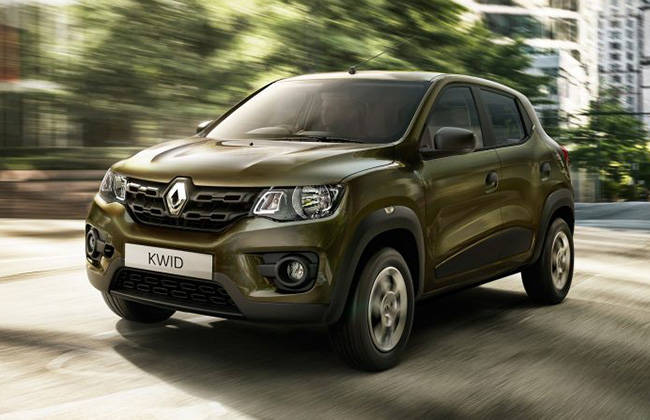 Mr. Sumit Sawhney, CEO and MD of Renault India is quite optimistic about the future of the company. On the occasion, he said, "In December (2015) we had 4.5 per cent market share, then in January it was 3.8 per cent. This month we have 4.5 per cent market. We are working very hard to achieve 5 per cent market share by the second half of 2016."
Presently, the KWID comes with a 0.8-litre engine, which can deliver a maximum power of 53bhp and a peak torque of 72Nm. This four-wheeler faces stiff competition from the likes of the Maruti Alto 800 and the Hyundai Eon in the domestic market. Renault will soon launch a 1.0-litre variant of the Kwid. Cashing in on the rising popularity of an automatic transmission, it even displayed the hatchback with an 'Easy-R' AMT at the Indian Auto Expo 2016. With these upgrades, KWID will compete with the Alto K10 and Eon 1.0-litre.
Also Read: Kwid Gears up to Explore International Market
Source : CarDekho