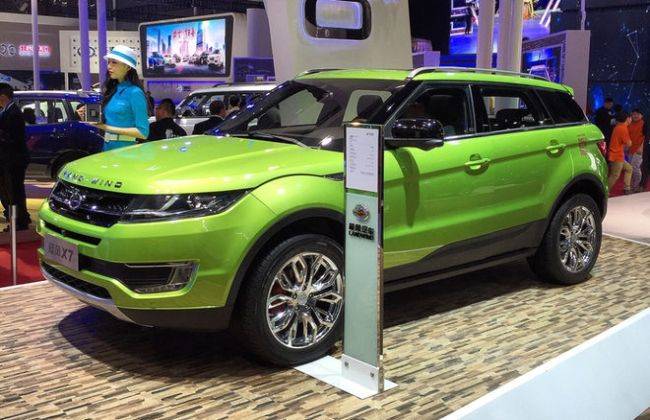 Copying, plagiarism, and piracy may be tabooed terms in the rest of the world, but in China things are very different; there are hardly any global products left whose 'copy' is not available in the dragon land. In a yet another instance of getting 'inspired', Jiangling Motor, a Chinese automaker, has been sued by Jaguar Land Rover over building a Range Rover Evoque-lookalike, the Landwind X7.
Showcased at the 2015 Shanghai Auto Show, the Landwind X7 is almost identical to the premium Evoque SUV, with the only difference being the 'Landwind' badge and the front grille. And of course, the lookalike Range Rover Evoque costs one-third of the original one.
When contacted for a comment on the lawsuit filed against Jiangling, JLR officials confirmed that they have sued the Chinese automaker and that a court in Chaoyang district of Beijing is handling the case for "actions surrounding copyright and unfair competition relating to this matter." However, they didn't comment further, citing that the matter is already subjudice.
Though the Landwind X7's latest avatar was showcased in November 2014, JLR has been selling imported Evoques in the country well before that. However, the trouble has now amplified as only last year JLR had started selling Made-in-China Evoques in the mainland.
This is not the only case of bootlegging by a Chinese carmaker. Earlier, Honda had filed a similar lawsuit as another carmaker copied the CRV's design. Honda won the case, but only after fighting for 12 long years which earned them a petty $2.43million as compensation.
Source : CarDekho