JK Tyres, the company which has been associated with Motorsports for more than three decades, recently concluded the third round of its 17th JK Tyre Racing Championship at the Buddh International Circuit. We were at the venue and got a chance to exchange a few words with the man behind all this- Sanjay Sharma, Head Corporate Communications and Motor Sport, JK Tyres. Here is what he had to say: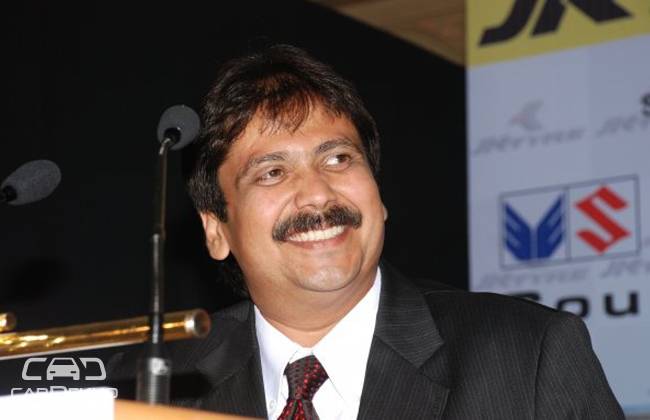 Could you tell us how this year's championship is different from last year?
The races have got more intense. The competition has got tougher. And, the fans have increased. To give our competitors in the FB02 series a tough competition and a taste of international level racing we got our brand ambassadors Armaan Ebrahim and Aditya Patel to participate in the race and start from the back of the grid in this round. We introduced superbike racing from this round, so we keep adding something new.
Your company's aim is to take motorsport to the masses. How successful you have been and what more would you like to do in this regard?
Yes, we always did intend for the sport to reach the masses, because motorsports does indeed have it all. The adrenaline rush. The glamour. The competition. The technology.
Our FB02 series is the most economical series of its kind in the world and we are trying to get more and more people involved in the sport not only in terms of participation but also watching and enjoying the sport. We are trying to reach out to people through various mediums including digital, and I am happy to say that we have got a great response.
How has been the journey so far for JK Tyres in Motorsports?
Over the last ten years, we have invested over Rs. 100 crore towards developing world-class infrastructure, and we are the only company that runs country's first and only motorsports academy in partnership with Meco Motorsports.
Enlisted below are the motorsport championships that JK Tyres owns currently : JK Tyre National Karting Championship JK Tyre Junior Cup JK Tyre Racing Championship Volkswagen Polo Cup JK Racing Asia Series Going International: SAARC and ASEAN Countries International Kart Enduro JK Tyre Motorsport events to engage top Diplomats and Politicians
Source : CarDekho