Nope, your eyes don't deceive you. What you see in the image above is unmistakably a test mule of the Jeep Wrangler pickup. Jeep fans have long been hoping for the Wrangler to be offered in the body style, and after Fiat Chrysler CEO Sergio Marchionne confirmed the brand's plans to make it, we finally have a first look at the model in the metal.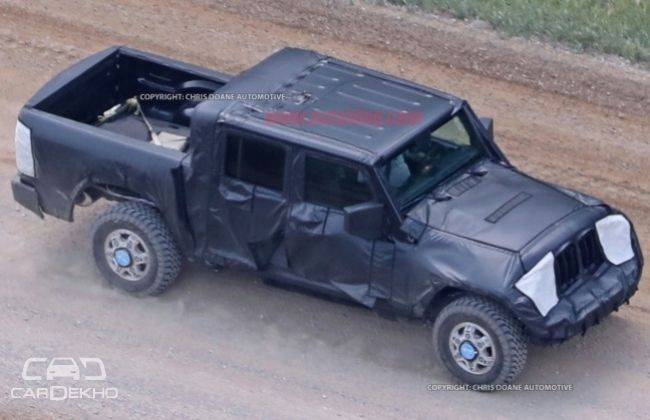 In the past, Jeep has presented Wrangler pickup concepts such as the Red Rock Responder and the Gladiator. A walk down memory lane will also bring up the CJ8 Scrambler, but while that was more of a lifestyle model, this Wrangler Unlimited-based edition will be developed as a workhorse. The slated-for-production car has a straightforward design and a plus-sized stance, typical of an American pickup truck.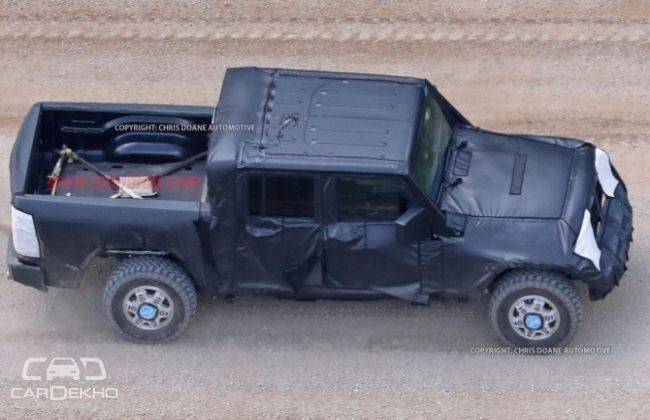 Seen on the test car are knobby, off-road tyres and wing mirrors that are about the same size as a small continent. The talking point, of course, is the loading bed behind the double-cab passenger cell, which seems adequate for medium sized cargo hauls. The engine options could include a turbocharged 4-cylinder engine, along with a petrol V6, and while a diesel version will join the line-up, a hybrid may be on the books as well.
The Wrangler pickup will be targeted at markets like the USA, Latin America, Australia and select European destinations as well. While we like the idea of a Wrangler pickup in India, its launch here is highly unlikely.
For now, we're waiting for Jeep to launch the Wrangler Unlimited in India. Check out our road test here.
Images courtesy: Autoblog
Source : CarDekho