As the unveiling of the new Jaguar XE is nearing (September 8th), the company has been releasing interesting details about its 3-Series rivaling entry level luxury sedan. After the first two previews in the form of driving dynamics and fuel efficient aluminum construction, Jaguar has now released the in-car technologies that the XE will come loaded with. The XE's InControl infotainment system is designed around an 8-inch touchscreen offering easy access to all features, function and voice control.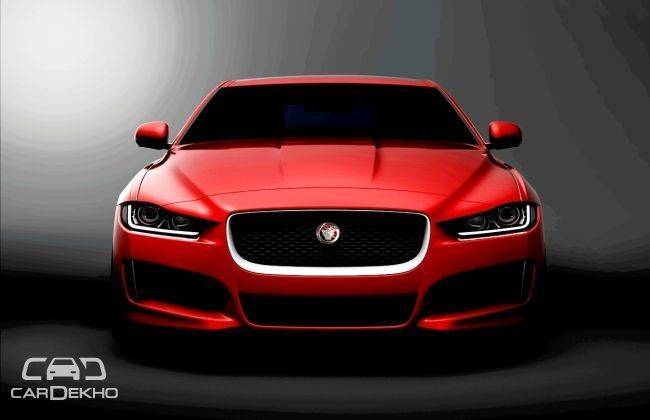 The Jaguar InControl Remote will allow iOS and Android smartphone users to connect to the car from wherever they are and control a range of vehicle functions. The functions you can control using the remote include seven-day timed pre-setting of the XE's climate control system, locking or unlocking the doors, or starting the engine.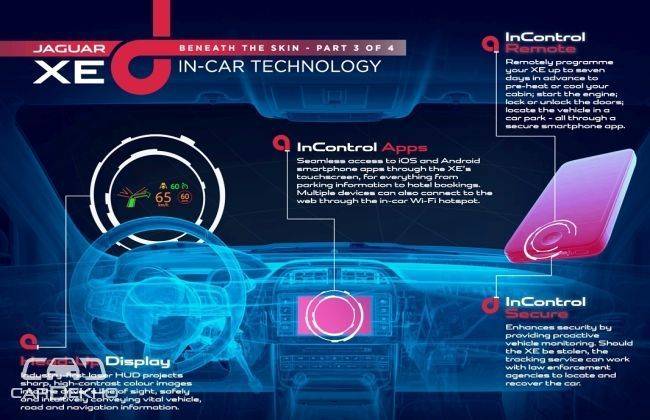 From making a conference call to finding a parking space or booking a hotel room, you can also access the smartphone apps with the Jaguar InControl Apps through the vehicle's touchscreen. The XE also functions as a Wi-Fi hotspot, enabling multiple devices to connect to the internet.
Another highlight of XE's infotainment system is the array of advanced driver assistance systems such as the laser head-up display (HUD), an industry-first. High-contrast colour images are projected onto the windscreen providing the driver with information such as speed and navigation instructions.
Dr Mike Bell, Jaguar's Global Connected Car Director, commented, "In-car technologies in this ever-more connected and fast-paced world are an integral part of your driving experience. With the all-new XE we're introducing an entire suite of cutting-edge driver aids and entertainment systems. Designed and developed from scratch, they will ensure that every journey you take is simpler, more relaxing, safer, and effortlessly enjoyable."
The new Jaguar XE will have its world premiere in London on September 8th.
Source : CarDekho