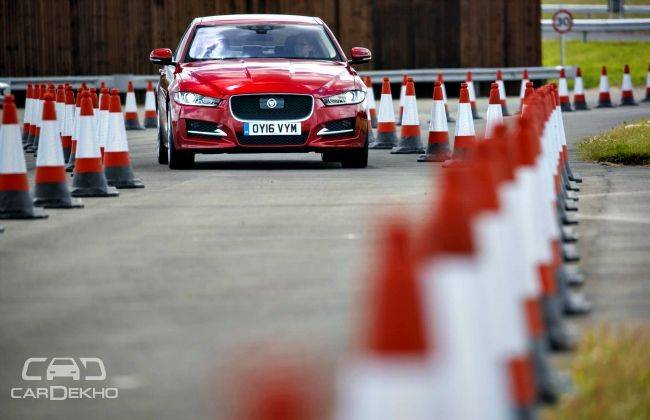 Tata Motors-owned Jaguar Land Rover (JLR) has announced that the automaker will create more than 100 research vehicles over the next four years for the development and testing of Connected and Autonomous Vehicle (CAV) technologies. Initially, the very first of these research cars will be driven on a new 41 mile (65km) test route on motorways and urban roads around Coventry (home of Jaguar) and Solihull (home of Land Rover) later this year. Besides this, JLR also recently demonstrated its prowess in all-terrain autonomous driving.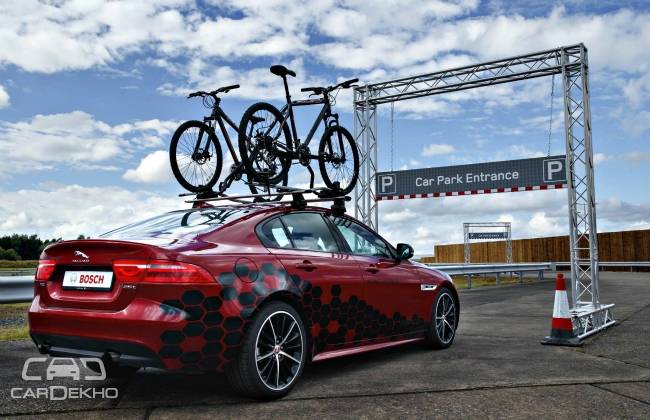 Tony Harper, Head of Research, Jaguar Land Rover, said: "Our connected and automated technology could help improve traffic flow, cut congestion and reduce the potential for accidents. We will also improve the driving experience, with drivers able to choose how much support and assistance they need. In traffic, for example, the driver could choose autonomy assist during tedious or stressful parts of the journey."
Some of the CAV technologies which JLR highlights are Roadwork Assist, Safe Pullaway, Over The Horizon Warning, and Emergency Vehicle Warning.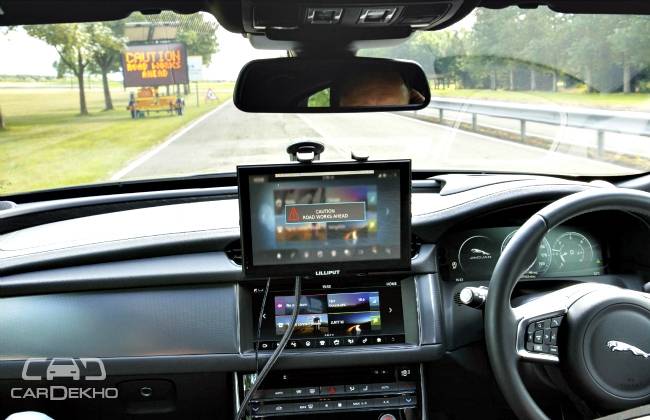 Roadwork Assist uses a forward-facing stereo camera to obtain a 3D view of the road ahead and, in conjunction with image processing software, it can recognise cones and barriers. If the system senses that the vehicle is approaching such an area, it will inform the driver and also apply a small amount of steering assistance to the wheel to help the driver remain in the safe lane.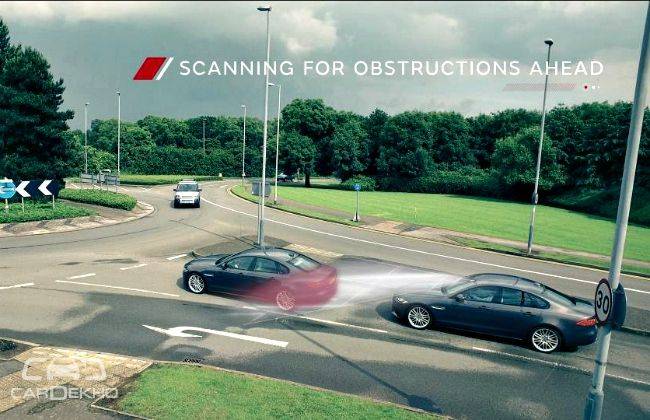 JLR is developing Safe Pullaway to avoid low-speed collisions such as hitting walls, garage doors or parked cars, caused largely out of carelessness. This assistance system uses the stereo camera to monitor the area immediately in front of the vehicle. If objects such as vehicles or walls are detected, and the system receives signals from throttle pedal activation or from gear selection that could result in a collision, the system will apply brakes automatically and the driver will receive an audible warning.
Over The Horizon Warning is a part of the project testing that uses radio signals to transmit relevant data from vehicle-to-vehicle. Thanks to this, drivers and autonomous cars can be warned of hazards and obstacles over the horizon or around blind bends. Lastly, the Emergency Vehicle Warning will allow connected ambulances, police cars or fire brigades to communicate with other vehicles on the road. A device in the emergency vehicle will broadcast that it is approaching before the driver could see or hear flashing lights and sirens.
Automakers around the globe are mainly focusing on two technologies — electric mobility and autonomous driving — and investing heavily in them. It is understandable that JLR doesn't want to be left behind.
Also Read: Jaguar Land Rover Inaugurates New Technical Centre
Source : CarDekho