Jaguar is the next in-line to join the list of car manufacturers to initiate a mass recall. The British brand has announced a recall of 7,079 units of its F-Type sports car, over potential incorrect wiring that could stop the front passenger airbag from deploying in the event of a crash.
According to documents filed with the National Highway Traffic Safety Administration (NHTSA) U.S, the connection between the Seatbelt Tensioner Sensor (STS) and the Occupant Classification Sensor Control Module (OCSCM) may not have been correctly wired. Now because of this issue, there's a possibility that the sensor may not recognise the occupant in the passenger seat, resulting in non-activation of airbag in case of a crash.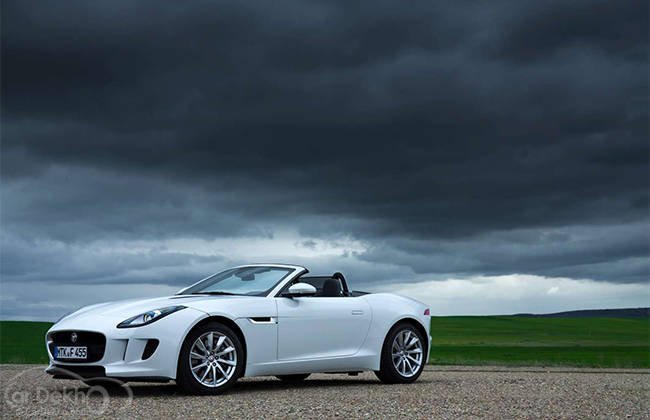 For correcting this, the company is notifying the owners of affected F-Types manufactured between August 31, 2012, and October 22, 2014, to bring their cars in to the nearest local dealership to correct the configuration of the harness connector wire. As of now, only three reports of warning lights attesting to the fact that this could be an issue have been reported and investigated, though, there has been no reported injuries related to this issue. The recall repair process will commence from January 5th, 2015.
Although, Jaguar has notified that the sports car sold only in the U.S market are affected with this issue. So, this might not be a matter of concern for the F-Type owners in India.
Source : CarDekho