Jaguar Land Rover is now moving to Slovak Republic to setup their new plant. They have officially signed a letter of intent with the Government of the Slovak Republic to develop a new manufacturing plant in the city of Nitra in Western Slovakia. Slovakian Government is exploring plans for a manufacturing unit with a capacity of up to 300,000 vehicles over the next decade.
JLR has also committed to deliver more lightweight vehicles and will be manufacturing a range of aluminium Jaguar Land Rover vehicles. The first car is expected to come off the production line in 2018. After a thorough analysis of a number of possible locations including Europe, the United States and Mexico, the auto-giant picked Slovakia as its preferred location as it is close to a strong supply chain and provides good logistics infrastructure. A final decision is expected later this year after a detailed feasibility study.
Robert Fico, Prime Minister of Slovakia said, "The Slovakian Government is delighted to be selected as Jaguar Land Rover's preferred location for this feasibility study. We are committed to developing Slovakia's premium automotive industry and, should we be successful, this investment would represent a significant step forward in achieving this. It would provide a boost to our country's wider industrial strategy as well as benefitting the European Union as a whole. We look forward to working closely with Jaguar Land Rover over the coming months to progress the negotiations."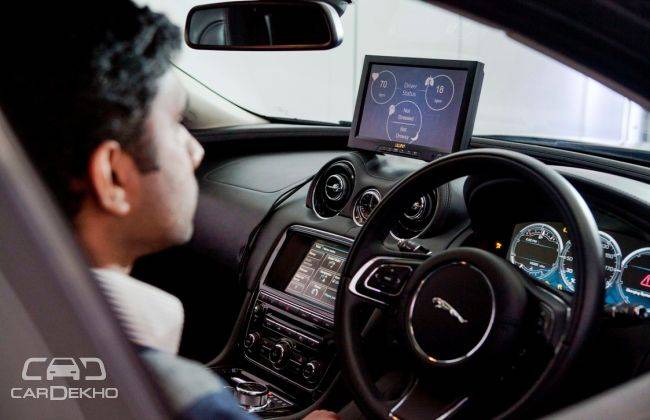 This move shows the intent of JLR to become a more competitive global business by expanding its manufacturing operations into new international locations.
UK is the hub of Jaguar Land Rover's design, engineering and manufacturing capabilities. In last 5 years, the company has employed over 20,000 employees making a workforce of over 36,000 people. At the same time, the company has also invested £11 billion in new product creation and capital expenditure.
The auto-company has invested heavily in its UK vehicle manufacturing facilities at Castle Bromwich, Halewood and Solihull to support the introduction of their all-new vehicles like the Jaguar XE, F-PACE, Range Rover Evoque and Land Rover Discovery Sport. Along with this, Jaguar Land Rover has also invested more than £500 million in a new Engine Manufacturing Centre in the UK, creating 1,400 new jobs. It even plans to expand its advanced engineering and design centre at Whitley, Coventry and invest in the National Automotive Innovation Centre at Warwick University. Jaguar Land Rover's sustained investment supports the delivery of the UK's wider industrial strategy.
Dr Ralf Speth, Chief Executive Officer, Jaguar Land Rover, said, "The expansion of our business globally is essential to support its long-term, resilient growth. As well as creating additional capacity, it allows us to invest in the development of more new vehicles and technologies, which supports jobs in the UK. With its established premium automotive industry, Slovakia is an attractive potential development opportunity for us. The new factory will complement our existing facilities in the UK, China, India and the one under construction in Brazil."
Jaguar Land Rover has opened a new joint venture in China and commenced construction of its local manufacturing plant in Brazil at the end of 2014. This allows Jaguar Land Rover to increase its presence in regions which have been identified as having growth potential, protected against currency fluctuations and achieve a more efficient, globally competitive business.
Important Points :
1. In 2015/16 Jaguar Land Rover will spend £3.6 billion on new vehicle creation and capital expenditure. In the same period, the company will launch 12 new and refreshed vehicles from its UK plants, such as the Jaguar F-PACE at Solihull
2. Jaguar Land Rover has three vehicle manufacturing facilities and a new Engine Manufacturing Centre in the UK:
a. Castle Bromwich is home to the Jaguar XF, Jaguar XJ and Jaguar F-TYPE, employing 3,500 people
b. Halewood is home to the Range Rover Evoque and Land Rover Discovery Sport, employing 4,500 people
c. Solihull is home to the Range Rover, Range Rover Sport, Land Rover Discovery, Land Rover Defender and the Jaguar XE, employing 9,000 people
d. The engine manufacturing centre is home to the 'Ingenium' engine family, starting with the 2.0 litre diesel in the Jaguar XE. It will employ 1,400 people
3. Jaguar Land Rover has two overseas manufacturing facilities and a local assembly presence in India:
a. Chery Jaguar Land Rover, the joint venture in China, produces the Range Rover Evoque and the Discovery Sport. It employs more than 2,500 people
b. Brazil will be the company's first wholly owned overseas manufacturing plant. It will be operational in early 2016 and will produce the Discovery Sport. It will employ circa 400 people
c. Jaguar Land Rover has had a local assembly presence in India since 2011 and currently assembles the Range Rover Evoque, Jaguar XF and XJ
4. Jaguar Land Rover has signed a contract manufacturing agreement with Magna Steyr in Austria
5. In 2014, Jaguar Land Rover sold 462,678 vehicles, up 9%. Of that, Jaguar sold 81,570 vehicles and Land Rover sold 381,108 vehicles
6. In the first quarter 2015/16, it sold almost 30,000 vehicles in Europe, an increase of 28%
7. Jaguar Land Rover plans 50 product actions over the next five years
8. Jaguar Land Rover is one of the UK's largest exporters and generates over 80% of its revenue from exports
Source :