Jaguar Land Rover has released details of its new family of diesel and petrol engines called Ingenium engine family. These engines have been designed, engineered and will be manufactured by JLR. This all-new family is compact, lightweight and will deliver exceptional levels of torque, power and refinement. These engines boast of improved fuel efficiency with reduced emissions as well.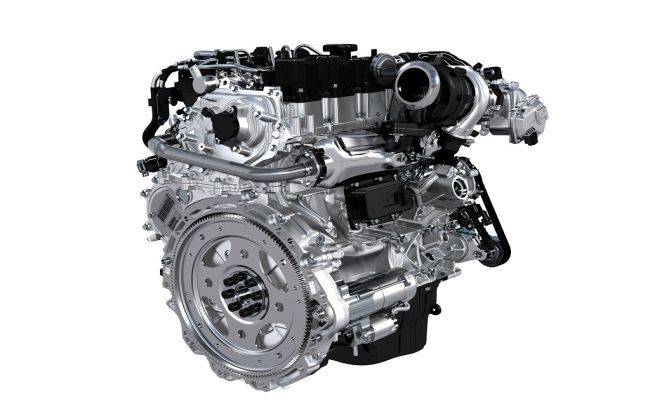 Ingenium engine family will feature a configurable and flexible architecture allowing easy installation in a range of new Jaguar and Land Rover vehicles. Also these engines are scalable which allows them to be downsized or upsized to power different variants in the future. Ingenium will have compatibility with all layouts, rear, all and four-wheel drive and will also support manual, automatic and electric hybrid drive systems.
Dr. Wolfgang Ziebart, Jaguar Land Rover Group Engineering Director, stated "Customers around the world are increasingly demanding cleaner-running, more efficient vehicles that maintain or even enhance the performance attributes expected of a rugged all-terrain vehicle or a high performance car. Our Ingenium engines deliver this to a new level". All Ingenium engines will be turbocharged to improve upon performance, especially at low speeds, and increase fuel efficiency. These will be equipped with high-pressure central direct injection, variable valve timing and start-stop technology.
Ron Lee, Jaguar Land Rover Director of Powertrain Engineering, says "Being configurable and flexible are the two key strands of Ingenium's DNA because we have future-proofed our new engines from the outset. Ingenium will be able to accept new advances in fuel, turbo charging, emissions, performance and electrification technologies when they are ready and accessible to be deployed". JLR is a specialist when it comes to aluminium-bodied lightweight vehicles, and now the addition of lightweight Ingenium engines combines the company's chassis expertise with power trains to complement lighter vehicles.
Source : CarDekho