JLR demonstrates its all-terrain self-driving research projects, which include the world's first 'Off-Road Connected Convoy' – read car-to-car communication – in the wild!
Tata Motors-owned, Jaguar Land Rover is investing heavily in research projects for future autonomous driving on any terrain. The multi-million–pound research on autonomous, all-terrain –driving by the leading off-road vehicle manufacturer aims at making self-driving viable in practically any sort of terrain.
With leading manufacturers around the globe investing heavily in self-driving tech, autonomous driving is the future. Tesla, the all-electric automaker, already offers autopilot in its cars, while several luxury manufacturers have also started to offer some sort of driving aids. BMW announced that its autonomous car, the iNEXT, will enter series production by 2021, and has also revealed self-driving concepts of the Rolls-Royce and Mini. If Land Rover is thinking about going autonomous, then off-roading has to be on the agenda!
The JLR self-driving research includes technologies such as Surface Identification and 3D Path Sensing, Overhead Clearance Assist, Terrain-Based Speed Adaption (TBSA) and Off-Road Connected Convoy.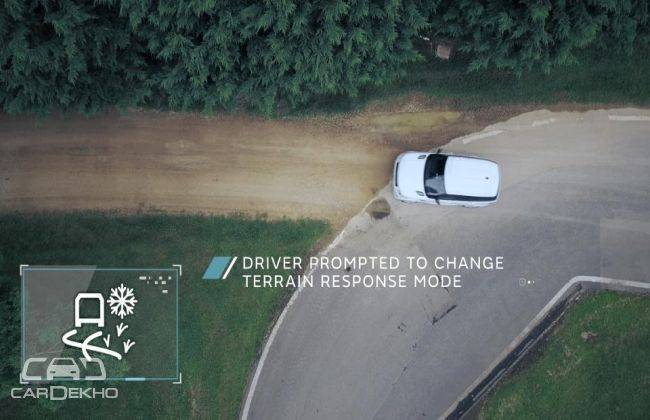 The Surface Identification and 3D Path Sensing feature uses the camera, and ultrasonic, radar and LIDAR sensors to give the car a 360-degree view of the world around it. The vehicle can analyse surface characteristics, down to the width of a tyre, even in rain and falling snow, to plan its route. With the help of the ultrasonic sensors, the vehicle can identify surface conditions by scanning up to five metres ahead of the car; so the terrain response settings could be automatically changed before the car drives from tarmac to snow, or from grass to sand.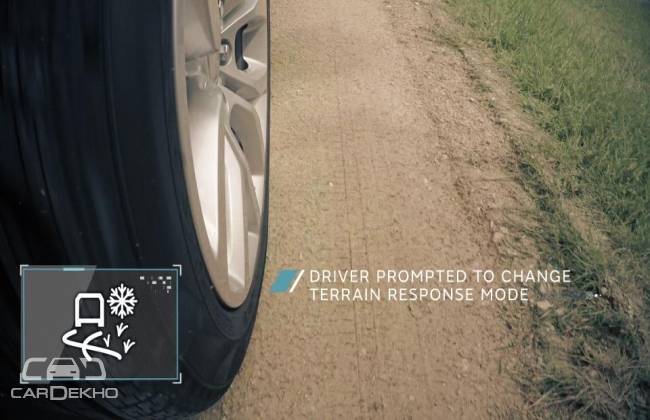 The Overhead Clearance Assist feature uses stereo camera technology to scan ahead for overhead obstructions. The driver can programme the system with the vehicle's height, which can also include roof boxes or bicycles, and the car will simply warn the driver with a pop-up message in the infotainment screen if there is insufficient clearance. The Terrain-Based Speed Adaption (TBSA) uses cameras to sense bumpy terrain, including stagnant water. It then predicts the potential impact of these surfaces on the car's ride and automatically adjusts speed to keep passengers comfortable.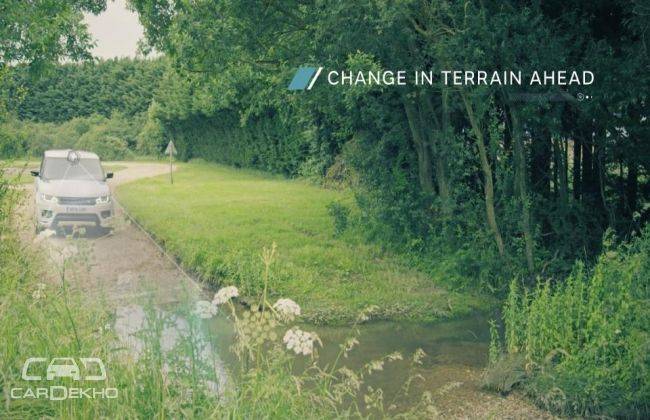 The Off-Road Connected Convoy technology uses DSRC (Dedicated Short Range Communications) tech to create a wireless vehicle-to-vehicle (V2V) communications system, which shares information – including vehicle location, wheel-slip, changes to suspension height and wheel articulation, as well as All-Terrain Progress Control (ATPC) and Terrain Response settings – instantly between vehicles.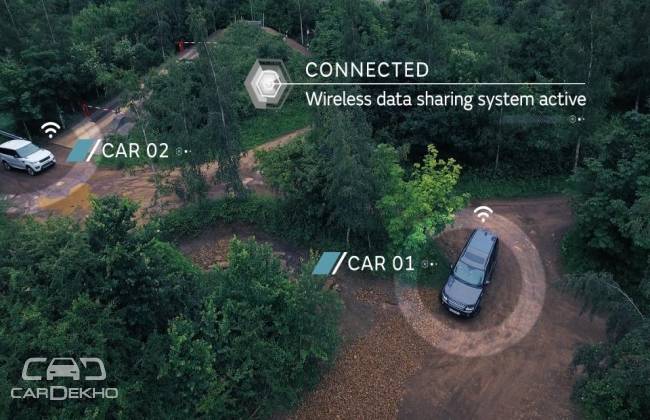 Tony Harper, head of research, Jaguar Land Rover, said: "Our all-terrain autonomy research isn't just about the car driving itself on a motorway or in extreme off-road situations. It's about helping both the driven and autonomous car make their way safely through any terrain or driving situation. In the future, if you enjoy the benefits of autonomous lane keeping on a motorway at the start of your journey, we want to ensure you can use this all the way to your destination, even if this is via a rough track or gravel road."
He added, "So whether it's a road under construction with cones and a contraflow, a snow-covered road in the mountains or a muddy forest track, this advanced capability would be available to both the driver and the autonomous car, with the driver able to let the car take control if they were unsure how best to tackle an obstacle or hazard ahead. We are already world-leaders in all-terrain technologies: these research projects will extend that lead still further."
Also Read: Jaguar Land Rover Inaugurates New Technical Centre
Source : CarDekho