Tata Motors-owned Jaguar Land Rover has posted its best ever annual sales performance in 2015, retailing 4,87,065 vehicles, up by 5 percent on the previous year. This was carmaker's sixth successive year of growth, with sales in 2015 more than double the 2009 figure.
Of the total sales, 83,986 Jaguars were sold – the strongest performance for the brand in a decade. Also, sales of Land Rovers breached the 4,00,000 mark for the first time, registering 6 percent growth against 2014.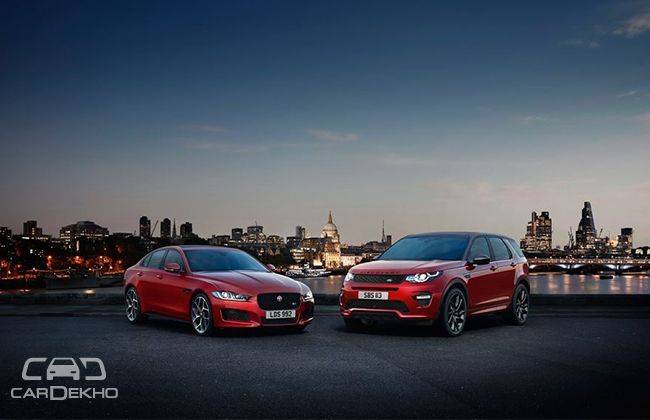 Commenting on the annual performance, Andy Goss, Jaguar Land Rover Group Sales Operations Director, said, "This has been a significant year for Jaguar Land Rover, with updated models being introduced across the range, as well as the addition to our portfolio of the completely new Jaguar XE and Land Rover Discovery Sport."
"Customer response has been extremely positive, resulting in record retails across UK, North America and Europe. The appeal of our Jaguars and Land Rovers has also been recognised through over 95 global awards in 2015, including 15 for the Land Rover Discovery Sport and 19 for the Jaguar XE alone. 2016 promises to be another exciting year, with the start of sales of the Range Rover Evoque Convertible and the Jaguar F-PACE, along with further all-new and refreshed vehicles."
The record breaking sales figure came despite a slowdown in China, with Britain overtaking Beijing as the luxury car brand's most important market.
Europe was JLR's largest sales region in 2015, with sales of 1,10,298 units, up 28 percent year-on-year. And with a growth of 21 percent over 2014 figures, a total of 1,00,636 Jaguars and Land Rovers were delivered to customers in the United Kingdom.
Over the past five years, Jaguar Land Rover has doubled its sales, more than tripled the turnover, and invested over £11 billion in new product creation and capital expenditure.
Recommended Links:
Jaguar Land Rover Confirms Plant in Slovakia
Volvo Record Sales in 2015 is First time in 89 Years
Source : CarDekho