Tata Motors pride Jaguar Land Rover has revealed the 360 Virtual Urban Windscreen which shows the technology of head-up windshield display. The concept also features "transparent" pillars that provides 360-degree vision with no place of blind spots. It has cameras fitted to the outside frame of the car to provide a live feed onto screens on the pillars inside the car. The car also has a 'smart' windscreen that displays hazards and projects a 'ghost car' to help the driver find their way through traffic.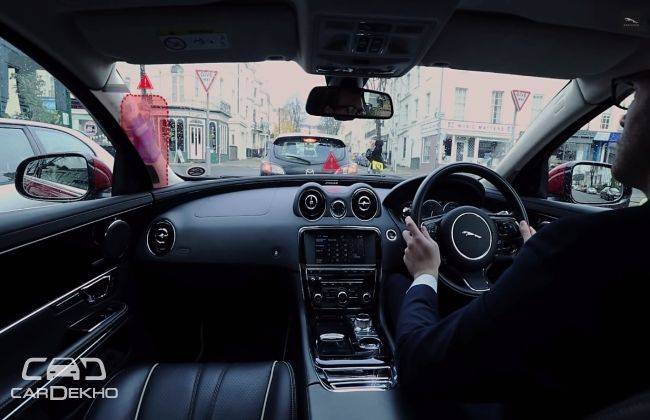 The Follow-Me Ghost Car Navigation', which projects an image of a vehicle in front of the driver's car is used to follow the front car turn by turn to their destination. The Follow-Me Ghost Car Navigation, which puts a spectral, blue-glowing car on windshield so that one can follow the car to destination. The idea is that the car shows you which lane to be in, which turn to take, without the stress of trying to work out if your satnav wants you to take this left turn or the next. Watch the Video Below.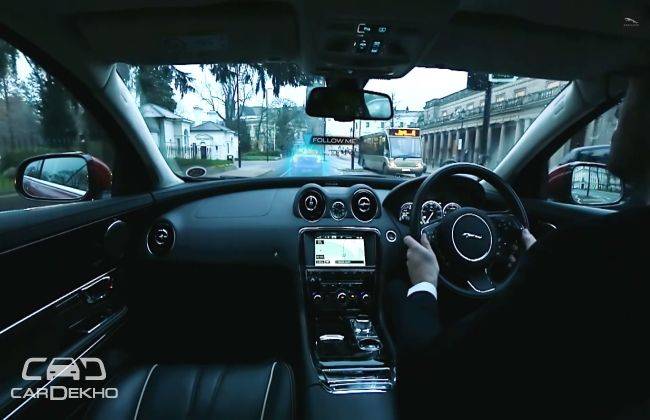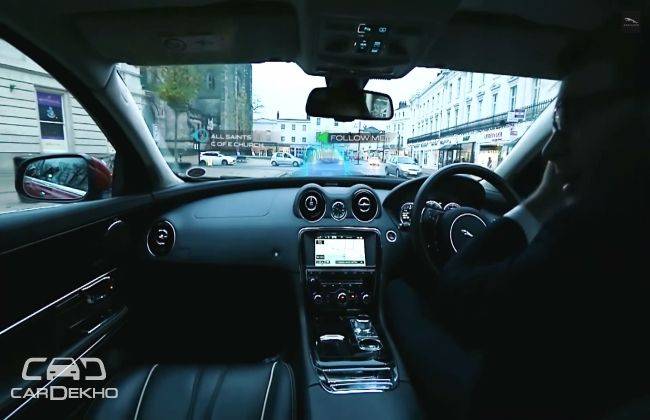 Dr Wolfgang Epple, Director of Research and Technology at UK-based Jaguar Land Rover, said: 'Our ultimate aim is to reduce road accidents and enhance the urban driving experience. The Jaguar Land Rover research team is developing this technology to improve visibility and to give the driver with the right information at the right time. If we can keep the driver's eyes on the road ahead and present information in a non-distracting way, we can help drivers make better decisions in the most demanding and congested driving environments.'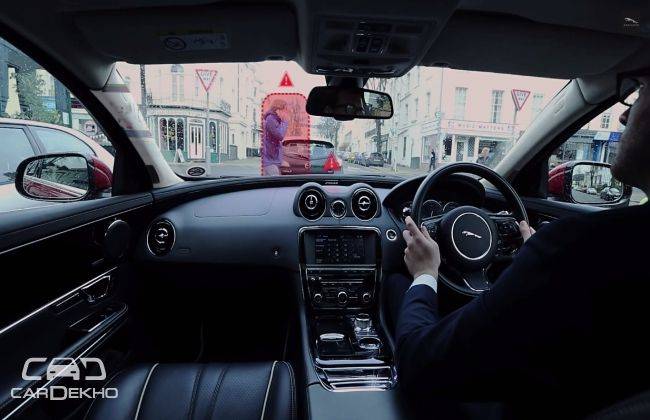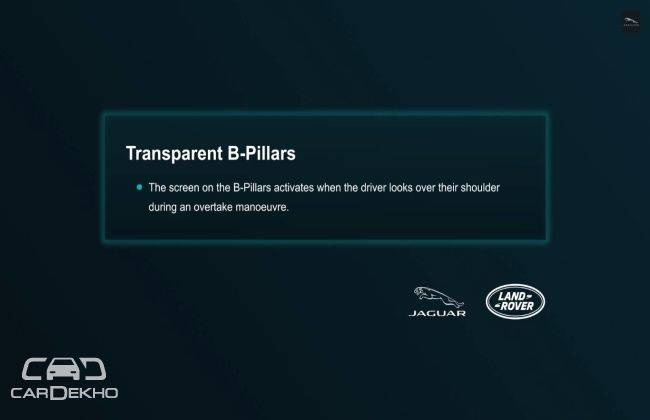 The connected car could also enhance navigation by advising the driver to turn left or right at more visible landmarks, such as parking spot or to the malls and shops.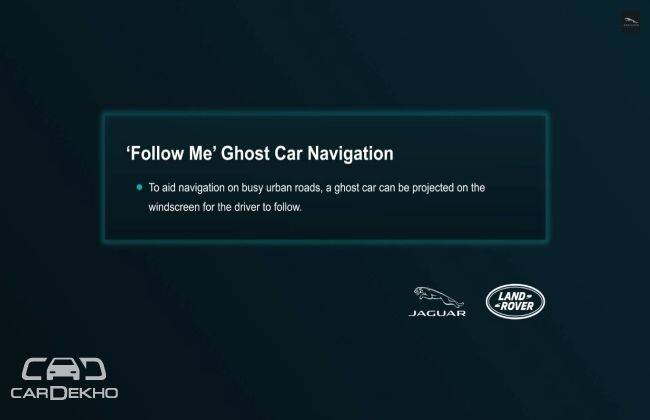 Dr Epple added: 'Driving on city streets can be a stressful experience, but imagine being able to drive across town without having to look at road signs, or be distracted trying to locate a parking space as you drive by. We want to present all of this information on a Heads-Up Display in the driver's eye-line, so the driver doesn't have to seek it out for themselves and take their eyes off the road ahead.'
Source : CarDekho