Jaguar has announced that it will attend the Tour de France with its upcoming SUV, Jaguar F-Pace as the official support vehicle for Team Sky. The company will offer support Team Sky rider Chris Froome with the prototype version of the F-Pace with a special camouflage. The performance crossover will be revealed at the Frankfurt Motor Show in September and is in its final stages of testing. The F-Pace support vehicle will carry a crew of up to four people including the Team Sky Sports Director, doctor, mechanic and another senior team member. The largest in class boot will carry the team's equipment including drinks, energy gels, clothing, tools and spares for the bike.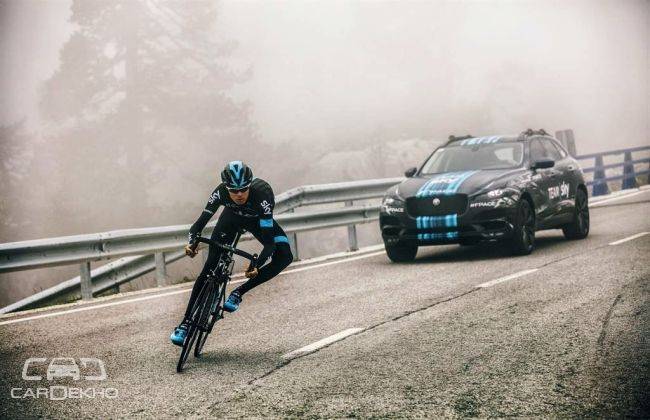 Commenting on the car, Froome, said, "The F-PACE is awesome. It has all of the same high performance road dynamics and support package the team gets from its Jaguar's vehicles, only this time in a performance crossover. It's going to create a huge impression in Utrecht."
He also said, "Team Sky is built around performance, and Jaguar's engineering expertise and technological innovations, especially over the last 12 months co-engineering the Pinarello DOGMA F8 and DOGMA K8-S bikes, consistently helps get the best out of the team. I'm sure the F-PACE will be no different."
Source : Jaguar F-Pace breaks cover at Tour de France