Jaguar Design Director Ian Callum today joins LinkedIn as an Influencer, a group of the top minds in business who share their views and opinions with LinkedIn's 300 million members across the world. Launched in October 2012, LinkedIn welcome Influencers to share unique and original content and now has around 500 Influencers including the likes of Virgin Group founder Richard Branson, Microsoft founder Bill Gates, New York City Mayor Michael Bloomberg, Hewlett-Packard CEO Meg Whitman, journalist Maria Shriver, UK Prime Minister David Cameron and many more.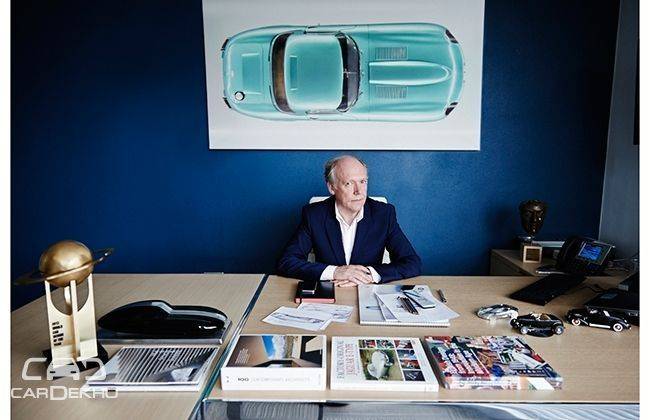 Callum, who is responsible for the design of the current range of Jaguar sports and luxury cars, including the new F-TYPE, today publishes an Influencer post on LinkedIn which explains the reasons for the most successful companies embracing design, a topic very close to his heart. The Influencer post discusses the importance of design for all product-led businesses in order to appeal to targeted audiences and may be read.
Ian Callum said: "It is an honour to be invited to contribute as an Influencer on LinkedIn. It is exciting to be in such exceptional company as the likes of Richard Branson and U.S. President Barack Obama. I always try to learn from those around me and I look forward to sharing my own experiences and insights with a diverse audience. Hopefully this will be the start of a new stage of learning and collaborating."
Jaguar Design Director Ian Callum joins an exclusive group of a carefully curated list of "thought leaders" including U.S. President Barack Obama and renowned entrepreneurs Richard Branson and Bill Gates. The Scottish has designed all the current Jaguars that are on sale beginning from the XF to the F-TYPE. The new upcoming XE and the C-X17 Concept are also designed by his team. Ian had recently made an appearance at the Mille Miglia with Jay Leno to drive the 1 million dollar classic Jaguar. The US TV Talk show host and Ian Callum are considered to be legends in the automotive industry.
When Ian was here in India, we had a long conversation with him about the company's future design models and how does the company's future design will look like and also of the upcoming new XE, which wasn't christened back then. The British marquee has been diversifying its product range as it will soon get the C-X17 into production. This will be the company's first crossover.
Source : CarDekho