Jaguar C-X75 - the villain car from the upcoming installment of the James Bond series - Spectre, will make its appearance for the first time in London. The vehicle will be driven by Spectre's stunt driver - Martin Ivanov at the at the 800th Lord Mayor's Show this weekend, an annual two-mile parade. Earlier at the 2015 Frankfurt Motor Show, JRL revealed their entire fleet of vehicles used in the upcoming James Bond installment.
SPECTRE, the 24th James Bond film, from Albert R. Broccoli's EON Productions, Metro-Goldwyn-Mayer Studios and Sony Pictures Entertainment, sees the Jaguar C-X75 driven by Hinx in the movie's high-speed car chase with the 007 driving the Aston Martin DB10!
Martin Ivanov said: "I'm really looking forward to getting back behind the wheel of the Jaguar C-X75. It was a memorable experience driving this car during filming in Rome, I'm looking forward to seeing the reactions of the British public."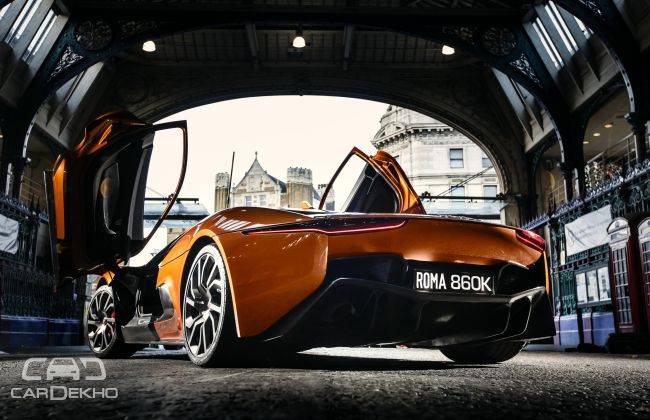 Jaguar C-X75 is a concept vehicle which will never go for production just like the 007's DB10. However, their technologies might go into the future vehicles from their respective brands. Moreover, its an electric hybrid concept car, created by Jaguar Land Rover's Special Vehicle Operations team in collaboration with development partner Williams Advanced Engineering.
Recommended: #2015FrankfurtMotorShow: Jaguar Land Rover Reveals Bond Cars from the Upcoming Spectre Aston Martin DB10 is James Bond New Car in Upcoming 007 Movie Spectre
Source : CarDekho