Why do you think customers will want to come to Shriram Automall?
First and foremost reason would be the transparency of the bid. Also, we have so much of options are available for the customers to choose from in one place. And in the auction, the prices of the vehicles are fixed according to what we think people are willing to pay in the market.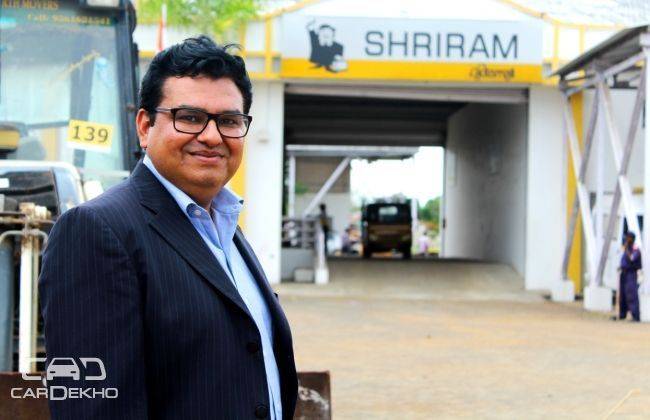 How has the growth been for SAMIL?
There is no de-growth as far as we are concerned. We are growing 50% year on year currently across all the segments and we expect to maintain the same pace this year also. De-growth is present in the new cars and commercial vehicles segment but not in the used car segment. There is still more demand for used vehicles as people are willing to go for used cars to save money. While people are still conservative about used cars, the demand is there.
What are the segments that the company is dealing with?
In 2011 when we started, we were just dealing with commercial vehicles. Then we slowly entered the agriculture segment in 2012 and section equipment segment in 2013. And just six months before, we included passenger cars. We slowly entered all the segments and the growth is happening across all the segments.
Though we have already started two-wheelers segment, it is still in the initial stages as we are working on strategies with two-wheelers market being a very big one. At this stage, we want to concentrate on other segments and once we stabilize those verticals, we will focus on two-wheelers segment.
Right now, we are working on passenger cars and its expansion. We started with the stock of banks and finance companies. Then we went to the rental companies and the dealers who had the stock coming back to them. We are helping them to clear the stock. Going forward, we will go for smaller dealers and end users of the cars.
What is the plan for expansion of your network?
We have 34 Automalls across India and around 13 in South India. We are looking to expand it to 60 Automalls pan india in FY 2014-15 and close to 40% of them will be in South India, as predominantly, Shriram has more customers in South India and the demand is also more in this part of the country. In the next three years, SAMIL has plans to open I00 Automalls in the next three years.
For pan India, we are providing the same kind of solutions everywhere without any difference in the bidding experience or the customer experience. We do refurbishment for the existing stock which comes to us. But we are not looking into expanding it as a standalone services.
We work closely with several leading banks such as HDFC, ICICI, Kotak Mahindra, IDBI and State Bank of India and in the private sector, with finance companies such as L&T, Tata Capital and more.
Apart from the collaboration with banks and dealers, how do you plan to communicate with the end users?
We already have ties with manufacturers, dealers, banks and rental companies. And we are already in talks with construction and transport companies to get them in to doing business with us. We have planned to meet all the smaller retail companies for both buying and selling products.
Plans for the next for five years
We are looking to increase our annual growth which is now at 50% and the expansion of automalls from 60 to 100 is also on the cards. We are looking at online platforms on a larger scale as we are doing around 250 online auctions every month. We are looking into city locations also for the setting up automalls as we are majorly located on the outskirts of the cities. So, we will be opening more malls in the city for the passenger cars segment and the outskirts for the commercial segment.