Infiniti has showcased its future two-door sports coupe in the form of Infiniti Q60 Concept that will make its world premiere at the 2015 Detroit Auto Show this week. The Q60 Concept points to another great looking car featuring bold design, swooping lines and high quality materials while the power is derived from a new generation 3.0-liter V6 engine with direct injection and twin-turbocharging. Keeping with the current trend, the Infiniti Q60 Concept also features a host of ingenious technologies to enrich the driving experience and provide an intuitive level of driving assistance where required, keeping in line with the company's philosophy that technology should enhance the driver, not restrict them. Infiniti will launch a sports coupe model in 2016 with the Q60 Concept-influenced elements.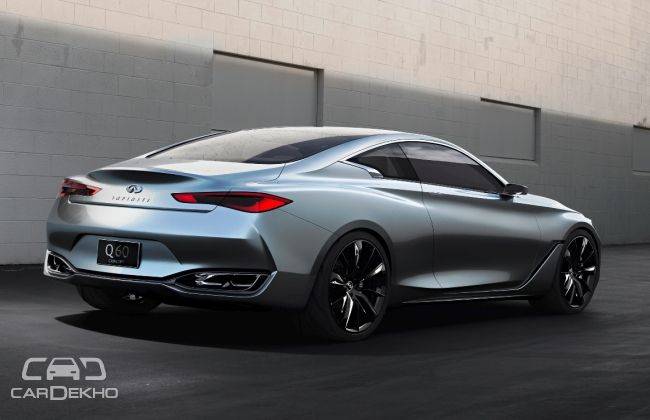 "The Q60 Concept is Infiniti's most emotional and accessible concept so far," said Francois Bancon, Infiniti Vice President, Product Strategy. He also added, "This concept goes beyond a flight-of-fancy design exercise; it is the next proof point in Infiniti's concept-to-production approach. Come next year, Infiniti will produce a sports coupe with influences from the Q60 Concept."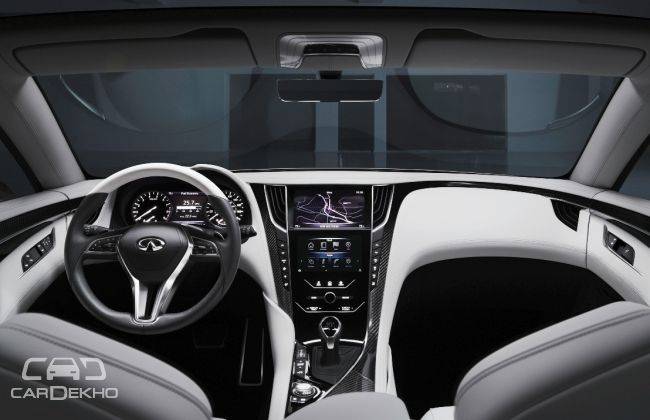 The Q60 Concept will be fitted with a direct injected, twin-turbo 3.0-liter V6 engine, first previewed in the Q80 Inspiration during last year's Paris Motor Show. The engine will be a part of the company's new family of lighter, smaller, more efficient and more powerful engines. The new line of engines will have reduced levels of fuel consumption and carbon dioxide emissions while power and torque figures will get a boost.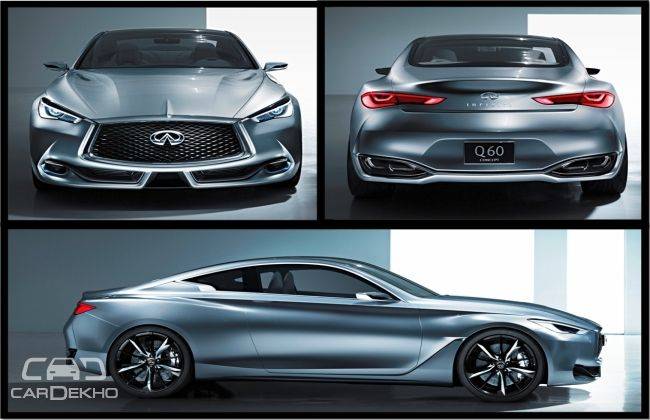 The Q60 Concept will also bring in an array of latest technologies including enhanced Infiniti Direct Adaptive Steering system, which allows independent control of the car's tire angle and steering inputs, transmitting the driver's intentions to the wheels faster than a mechanical system. The system first premiered in the Q50 after more than 10 years of research and increases the direct driving performance feel by quickly and intelligently communicating road surface feedback to the driver.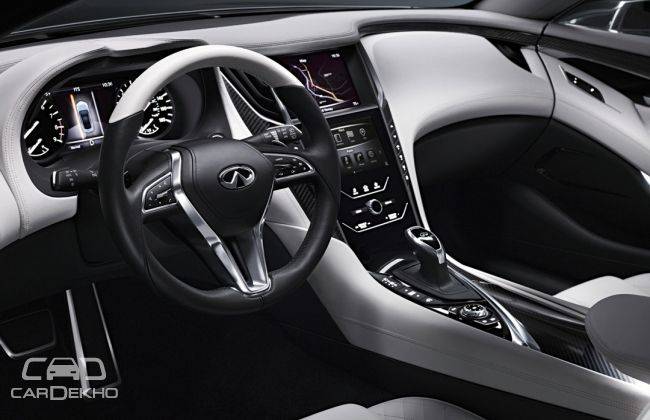 The new Infiniti InTuition system is completely customizable and works with the vehicle's advanced Intelligent Keys to recognize the vehicle settings for up to four different drivers, including preferences for driving position, heating and cooling, audio, navigation, telematics.
"The Q60 Concept is Infiniti's vision for a sports coupe," said Alfonso Albaisa, Infiniti Executive Design Director. "Design, performance and premium quality – these are what makes a sports coupe stand above the crowd. And these are what you'll find on the definitive Q60 Concept."
Source : CarDekho