Whenever we hear reports of Indian cars undergoing crash tests by the New Car Assessment Programme (NCAP), our skeptical senses go wild. Let's face it, India has gained a reputation for unsafe motoring with the number of road accidents in our country ranking among the highest in the world. The previous set of crash tests saw cars like the Hyundai i10, Datsun Go, Tata Nano and Maruti Swift fare badly, and a fresh series of tests has resulted in several Indian cars failing to offer adequate safety levels again.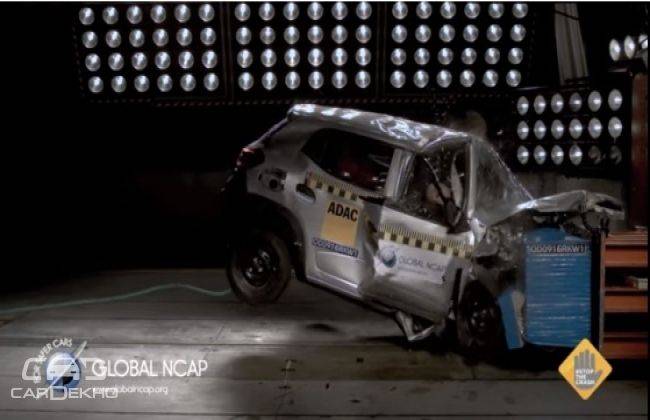 Now we can point fingers and blame a lot of factors, but we're here to explore the three main players and the role they have to play in improving Indian car safety standards. At the end, we ask one very important question that only you can answer.
First, let's look at the parties involved:
Manufacturers
It's almost instinctive that we'd blame car manufacturers first. After all, they're the ones who make unsafe cars and sell them to us. The most recent crash tests included the three versions of the Renault Kwid, Mahindra Scorpio, Hyundai Eon, Maruti Eeco and Maruti Celerio. All seven cars involved had "unstable body-shells" and were incapable of withstanding further load.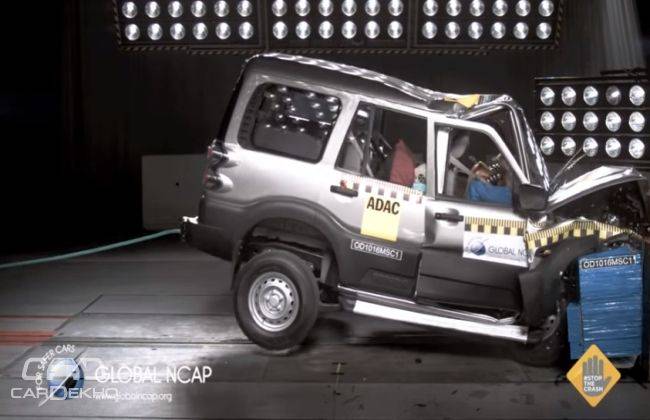 A stable structure can make all the difference. Back when the Polo was tested, the variant without airbags scored zero stars for adult occupant protection, but its structure was deemed "stable", which is why adding dual front airbags to the same car gave it a four-star safety rating (out of five). The Renault Kwid scored zero stars with and without the driver airbag, but the variant with the safety feature offered good protection for the driver's head and neck. It's not ideal, but better than nothing.
At the end of the day, manufacturers are running a business. The Indian car buyer is extremely price conscious and car makers do what they can to reduce their expenses, which often involves using more cost-effective materials that don't offer the best structural strength/rigidity. They also omit essential safety features to ensure competitive pricing, as they fear the loss of customers.
However, there is no doubt that manufacturers need to offer safer cars and provide features like dual airbags and ABS as an option at the least, which some car makers have done. Brands certainly care about customer loyalty, but we hope they start caring about their safety too, so should the worst happen, they still have a customer who will come back to them!
The Government
The government is set to introduce the Bharat New Vehicle Safety Assessment Programme (BNVSAP) soon. While mounting pressure will see India's car safety standards get more stringent, the fact is, the regulations haven't kept up with the times quickly enough.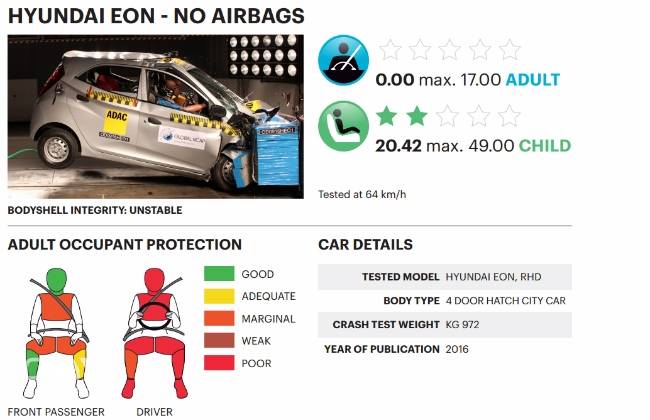 Our roads networks are expanding and the cars available in India today are capable of very high speeds, which can be lethal. Basic safety features need to be mandatory for the sale of cars so the people buying them are protected. To give you an example, in certain cities, wearing a helmet is mandatory for two-wheeler users and if they don't follow the rules, fines are issued. As a result, whether people like it or not, they are safer on the road. At the end of the day, bad accident related statistics reflect poorly on the government and it has a very strong role in ensuring that the situation improves.
Apart from stricter guidelines for car manufacturing, the administration has to address the very basic problem of driver training. Getting a driver's license in India isn't difficult because even if the driver hasn't been trained well, in most cases, the test he/she has to clear isn't rigorous enough to fail.
Using a vehicle is a privilege, but it's also a big responsibility which has to be taken seriously. A well-trained and aware driver is the biggest safety feature available. Poorly built cars are certainly one cause of road accident related deaths/injuries, but many of those incidents could have been avoided if motorists were disciplined, courteous and well-trained in the first place! Simply put, prevention is better than cure.
You i.e. the Car Buyer
There's a real-life incident that we'd like to share that will help explain the importance of your role as the car buyer. A few years ago, a person bought a Volkswagen Polo. His parents didn't see the need for airbags in the car, but he insisted that they opt for the feature. A few months down the line, the car was involved in an accident in which it toppled over and the damage was beyond repair, yet, his parents walked out with nothing more than a few scratches. The strong structure kept the occupants secure, while the airbags cushioned their bodies from any impact, keeping them safe and sound. In such situations, these safety features you hope to never use come into play and the added cost justifies itself.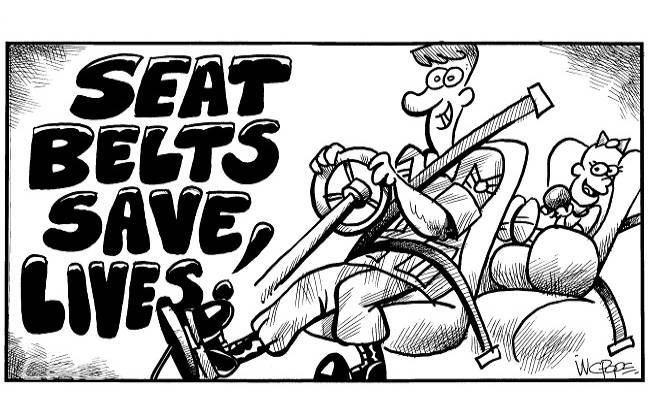 Yes, protective features and safer cars do cost more, but can you really put a price on life? You can make the right choice and always buy a car that offers potentially life-saving features. You may even find the sales person saying you don't need ABS or airbags in your car, but you still need to make the right choice. You, the consumer, are king. If you demand cars that are safe, manufacturers will have no choice, but to provide them. However, if people keep buying cars that don't protect them well enough, manufacturers will have no motivation to offer safe cars in the first place as they need the sales to survive. This is where mandatory guidelines by the government to produce safe cars come into play. See how it's all related?
The popular Hindi saying says "Taali ek haath se nahi bajti". Translated, you can't clap with just one hand i.e. in any situation, there's always more than just one factor at play. That brings us to a question we need you to answer. Who do you blame for poor car safety standards and who do you think has the biggest role to play in ensuring that things improve?
Agree or disagree with the points above? Share your opinion with us through the comments section!
Source : CarDekho