The facelifted model features Honda's debutant 7-inch touchscreen infotainment system featuring Apple CarPlay and Google Android Auto!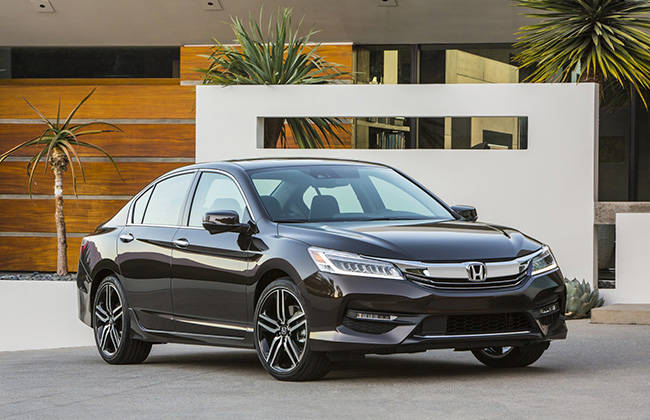 Honda has unveiled the facelifted Accord in Mountain View California - 'Silicon Valley'. The mid-life refreshed Accord comes with stylistic changes along with added features while mechanically it remains unaltered. The updated Accord will go on sale in United States next month while speaking of the Indian launch, Honda will release it next year.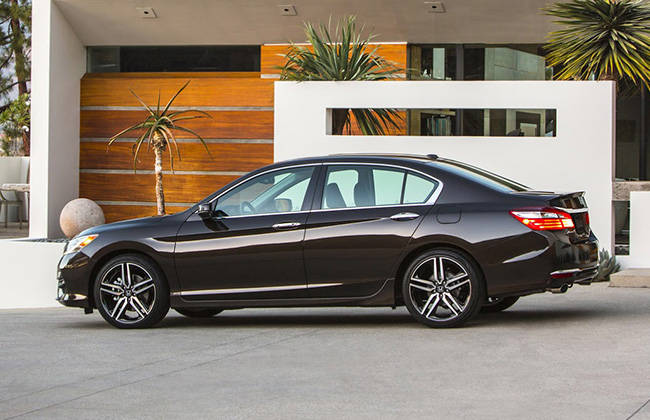 Speaking of the changes, Accord get restyled front and rear bumpers and hood. The sedan now features new LED headlamps, LED fog lamps and redesigned LED taillamps. The facelifted model also rides on 19-inch alloy wheels.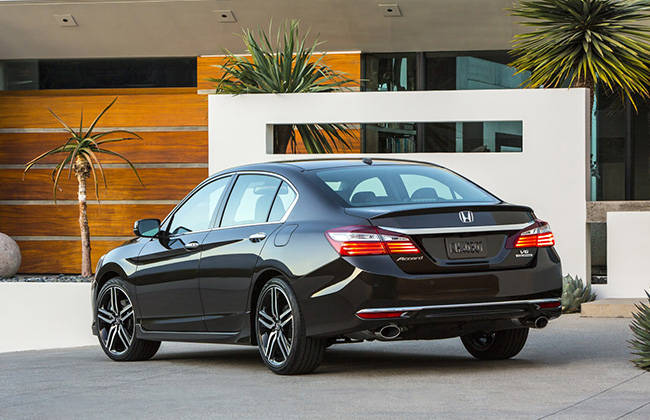 On the inside, Accord receives subtle changes, but the highlight of all is the addition of a 7-inch touch screen infotainment system compatible with Apple CarPlay and Google Android Auto. Honda might offer this unit with CarPlay and Android Auto in India as well.
Read in Detail About - Apple CarPlay and Google Android Auto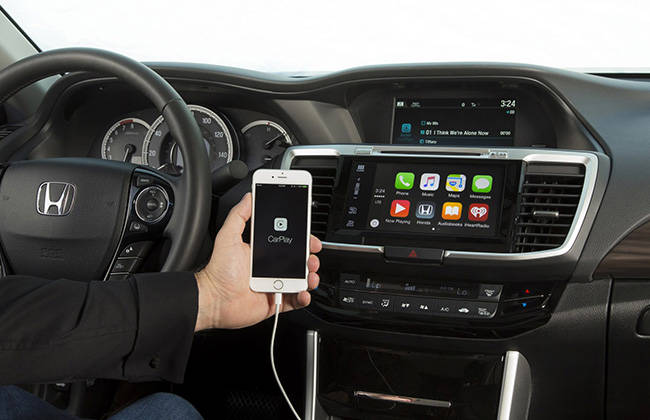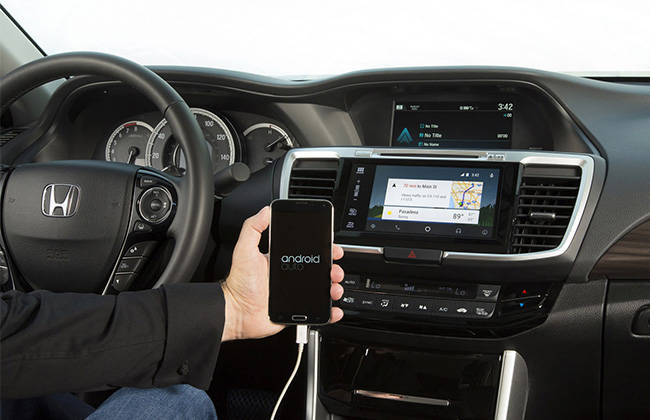 Mechanically, in the US market, 2016 Accord will be powered by the direct-injected 4-cylinder 2.4L i-VTEC and more powerful 3.5L VTEC V-6. There are three transmission options available - continuously variable transmission (CVT) for the 2.4L, 6-speed manuals for 2.4L and 3.5L, and a 6-speed automatic for the 3.5L.
In India, Accord will be powered by petrol (2.4-liter i-VTEC motor) and hybrid powertrains squaring-off straight with Toyota Camry Hybrid. Honda says, the details of the hybrid model will be revealed later this year.
Source : India Bound: Honda Unveils Facelifted 2016 Accord