For the uninitiated, Mustang is on a world tour for the very first time, Ford says they have registered 76,124 Mustangs across the globe in the past six months, becoming the no 1 selling sports car!
Ford Mustang happens to be the world's best-selling sports car in the first half of 2015, surprised? Well, there's nothing startling here as with this sixth gen, Ford, as for the first time it is retailing the Mustang outside the left side of the Atlantic! The entire globe was pining for this iconic pony and the results are out and open! Ford is also planning to introduce Mustang in India, we have spied the Mustang for the first in India at ARAI Pune. The vehicle is expected to launch later this year or at the 2016 Indian Auto Expo in Feb.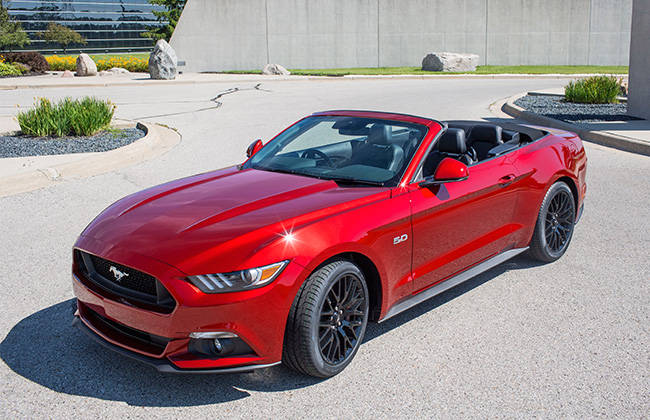 Read Further: Exclusive: Ford Mustang GT 5.0L V8 Spotted at ARAI, Launching Soon!
The sales of the sixth-generation Mustang started in the U.S. and Asia last winter, while Mustangs made their way to the European markets (including right-hand drive - RHD) this summer. The production of the right hand drive vehicle started recently for the very first time in Mustang's 50 years of history and it's underway at Ford's Flat Rock manufacturing unit where the LHD started last year.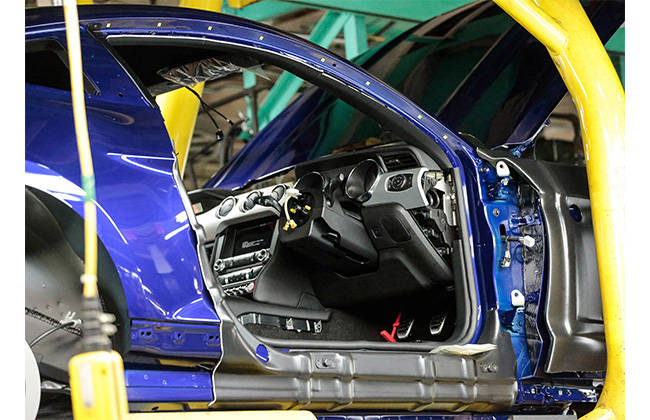 According to IHS Automotive registration data, the American automaker has registered 76,124 Mustangs in the past six months with a whopping 56 percent increment compared to the last year same period. Sales are topping the chart in US and Chinese market while for the RHD markets, Ford has bagged 2000 orders from Europe, 3000 from Australia and 400 from New Zealand; initial RHD deliveries will start later this year.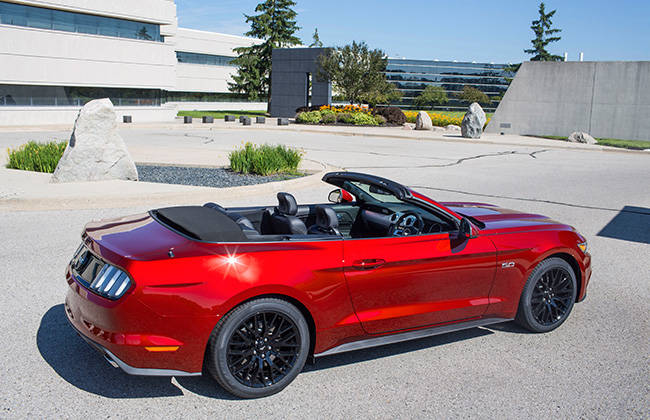 Don't Miss: Series 1: How Can You Look So Beautiful at 51 - Ford Mustang