The go-fast versions adopt the Fiat 500 facelift's design cues along with power bumps in the 595 and the 595 Turismo while the Competizione now features an option mechanical limited slip differential from the 695 Biposto
Fiat had updated its 500 hatchback last year in July and it was the most comprehensive update since the car's inception. However, the performance-oriented Abarth 595 was left devoid of it. Now, Abarth has finally given updates to the 595-clan by adopting the 2015 500's styling cues and power bumps in the 595 and the 595 Turismo along with additional features.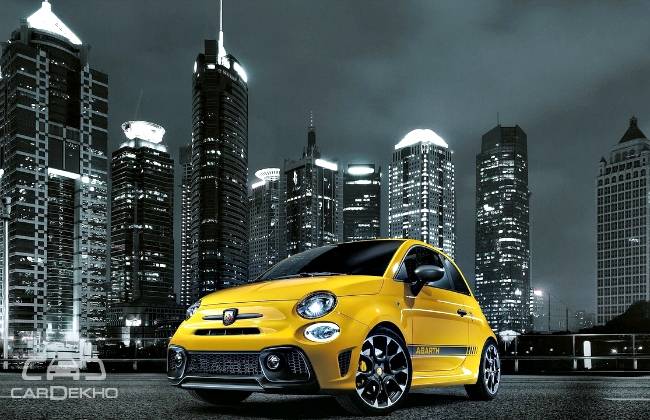 Let us begin with the aesthetic upgrades first. The new 595 features updated tail and headlights from the stock version with LED daytime running lights on the entire range as standard equipment. But apart from these, things are more dramatic than the previous version. The front bumper compared to the outgoing one has a larger air dam and Abarth promises an eighteen per cent increase in cooling capacity.
At the rear, the re-designed bumper features pronounced diffusers. It's new 17'' Granturismo rims (standard on the 595 Turismo) are seven per cent lighter and have over fifty per cent more ventilating surface. The new avatar will come with additional colour shades – Modena Yellow, Abarth Red pastel, and the three-layered Iridato White along with three new two-colour combos: Scorpion Black/Podio Blue, Scorpione Black/Record Grey and Pista Grey/Abarth Red.
On the inside, the new 595 features improved digital instrument cluster and Fiat's 5-inch touchscreen UConnect system now comes standard. Moreover, there is an option of a new 7-inch high definition UConnect infotainment system as well . It will come standard with the Abarth Telemetryun that gauges driving performance on preloaded circuits (tracks) and also offers possibilities for the addition of new tracks. While Apple CarPlay and Google Android Auto will become available upon request on the Uconnect 7". Beats Audio's seven speaker system does make an appearance in the 2016 Abarth 595.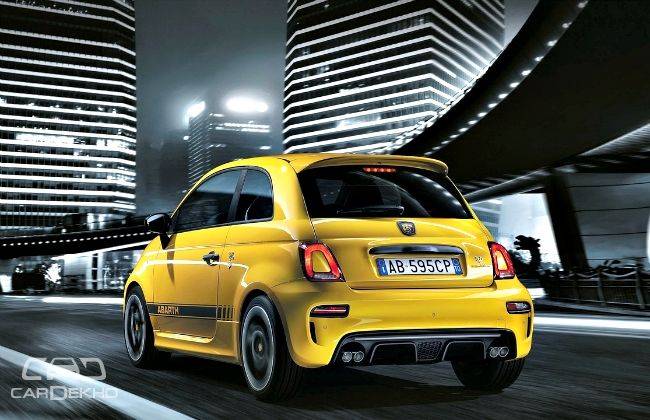 Mechanically, the 1.4 T-jet gets slight upgrades in the 595 and the 595 Turismo versions. The former delivers 145 HP and 206 Nm of peak torque, while the latter musters 165 HP and 230 Nm. While the one that is currently on sale in India - the 595 Competizione remained unaltered at 180 HP (the Indian version features 160 horses). The highlight of the mechanical updates is the optional Abarth mechanical limited-slip differential (Abarth D.A.M.) available on the 595 Competizione with a manual transmission.
Speaking of its launch, the vehicle will go on sale next in Europe and is expected to arrive India later this year or in early 2018.
Also Read: Fiat, we want the remaining brands in India as well!
Source : CarDekho