Toyota has launched next gen Fortuner in Australia. The second generation SUV is priced at $47,990 Australian Dollars, that equates to approximately Rs 22 lacs. Speaking of its India debut, it is expected that Toyota might display it at the 2016 Indian Auto Expo next year in February. The launch is expected to happen somewhere in 2016 or early 2017. The vehicle will compete with the Chevrolet Trailblazer, upcoming 2016 Ford Endeavour along with new Mitsubishi Pajero Sport.
In Australia, the second generation Fortuner is solely available with the new 2.8-liter diesel. This is one of the two new diesel engines Toyota revealed last year. The four cylinder direct-injected turbodiesel pumps out 174.3 bhp and peak torque of 450 Nm when coupled with a 6-Speed automatic transmission and 420 Nm when paired to a 6-Speed manual. Moreover, apart from the 2.8-liter motor, Toyota also introduced the 2.4-liter motor. In India, expect both 2.8-liter and 2.4-liter to power the new Fortuner.
In terms of efficiency, Toyota Australia says that the 2.8-liter motor requires 7.8 liters to 100 km (nearly 12 kmpl) while with automatic it requires 8.6 liters to 100 km (nearly 11 kmpl). And it features a fuel tank capacity of 80 liters.
Recommended: India Bound: Toyota Reveals 2016 Fortuner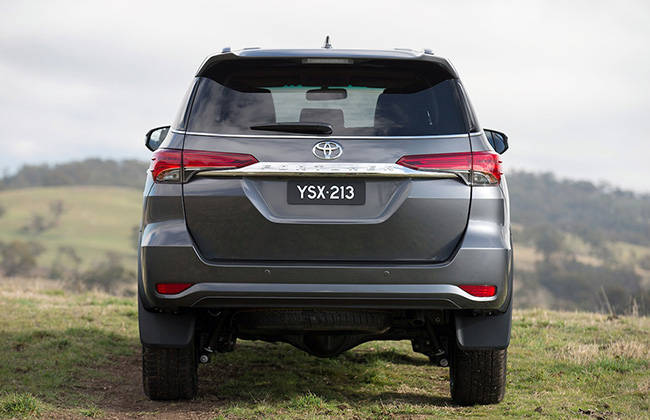 Also Read: Refreshed Toyota Etios Liva Launched 2016 Toyota Innova Unveil On November 23, 2015?