Hyundai has always been aggressive with its products and pricing and the company is once again ready to take the market by storm as it prepares to do the global unveiling of the Grand i10 sedan. Hyundai will be introducing this as a compact sedan and it will be powered by a 1.1-litre diesel and 1.2-litre petrol engine. Mercedes-Benz on the other hand will was the last manufacturer to launch a car this year and might be the first to introduce a new product, which will be the S-Class on the 8th of January.
As the end of this year inches closer, we share the plans of all the manufacturers in the coming years. Hyundai, Nissan, Mahindra and the list just goes on. It has been an incredible year in terms of new car launches, however the sales haven't been encouraging. But it seems that automakers are still optimistic and the coming year will have more launches.
Hyundai Grand i10 sedan launch on February 4, 2014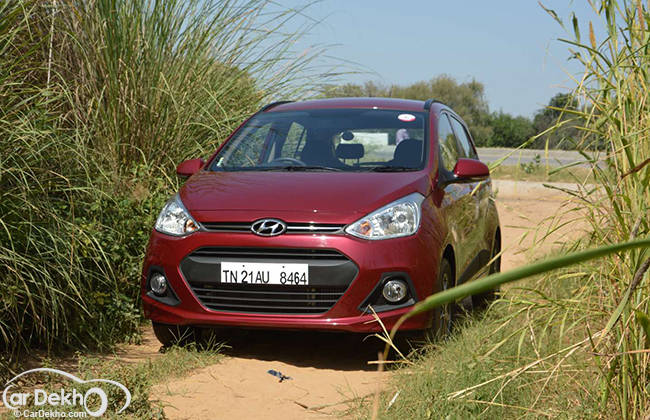 Hyundai India is all set to launch the Grand i10 based sedan in the country on February 4, 2014 in New Delhi. The vehicle has been spotted several times during its test rounds on the highways of Tamil Nadu, where Hyundai's manufacturing plant is situated.
Mahindra to introduce 4 new products by 2015-16
Mahindra & Mahindra, India's largest SUV maker is all set to introduce at least four new products in the country by 2016. Mahindra Research Valley (MRV), Chennai is developing 4 new platforms for small, commercial, utility, special utility and light commercial vehicles. It is the same R&D where the company developed some of the successful products including Mahindra XUV 500, Quanto and Verito.
Exclusive: Hyundai dealers commence 2014 Santa Fe advance bookings
Cardekho brings you an exclusive news piece as Hyundai dealers have already started taking advance bookings for the upcoming new 2014 Santa Fe. As we reported earlier that Hyundai will unveil its flagship SUV, Santa Fe, in an all new avatar at the 2014 Indian Auto Expo. In fact, It is also confirmed by the Hyundai dealers that delveries of this much anticipated SUV would commence by the end of February.
2014 Mercedes-Benz S-Class launch on January 8, 2014
Mercedes-Benz India will launch the all-new 2014 Mercedes S-Class in the country on January 8, 2014. It was speculated that the new luxurious saloon will be launched at the next year's Indian Auto Expo in February, but with the increasing demand for the vehicle has forced the maker to prepone its launch.
Nissan to expand its dealership network to 350 by 2016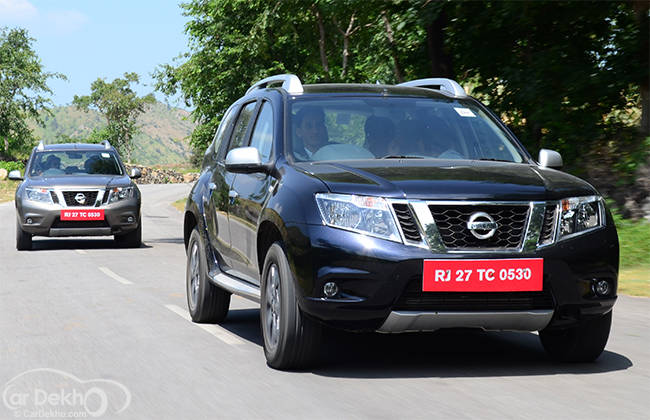 The Japanese carmaker, Nissan is aiming to expand its dealership network from 117 to 350 by the next three years. The company is also aiming the semi-urban and rural areas, where Maruti Suzuki India and Hyundai India generate most of their sales. This strategy will help Nissan to reach maximum buyers across the nation and to compete against the well established market leaders.
Auto Expo tickets are available at BookMyShow.com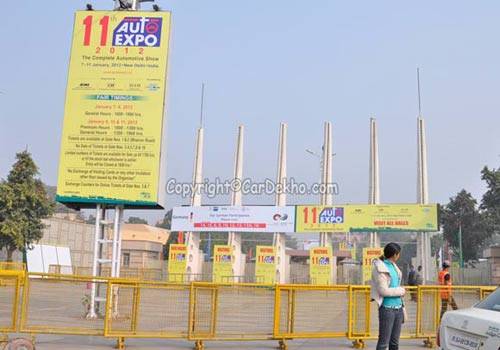 Organizers of the 12th Auto Expo – The Motor Show 2014 today announced the commencement of online booking of tickets for the event to be held in Greater Noida at India Expo Mart from February 7th - 11th, 2014. The advance online booking will be open for public fromFriday, December20th , 2013, 11:00 AM onwards at 'www.bookmyshow.com', organizers' ticketing partner.
Datsun plans to introduce Alto rival in India by 2016
Nissan revived its low-cost Dastun brand to grab more market share in developing nations including India, South Africa, Indonesia and Russia, where people opt for budget friendly cars instead of high-tech and expensive products. Go hatchback will be the first Datsun car to be introduced in India by early 2014, following by Go+ MPV by the end of the next year. We reported earlier that Nissan will launch 7 new products by 2016, out of which three comes from Datsun badge. The third Datsun product will be a small car, which will be priced around Rs. 2-3 lakh to compete against India's top selling car, the Maruti Suzuki Alto.
Aston Martin to open up in Mexico
Aston Martin is set to add to the company's dealership reach across the Americas by opening a new dedicated showroom in Mexico City, marking the British brand's first foray in the country.
Top five unveilings at the 2014 Indian Auto Expo
CarDekho has been constantly updating you with every latest development surfacing around all the automakers for the prestigious 2014 Indian Auto Expo. We previously updated you regarding the luxury cars that are to be showcased in the event taking place in Februray, 2014. Now Let's talk about some immensely significant unveilings, scheduled to take place at the Expo from the leading and most popular manufacturers of the country. So, here are the top five unveilings and launches going to take place at 2014 Indian Auto Expo:
2015 Honda Fit ready for debut at Detroit Motor Show
Honda is ready to take the curtains off its sub-compact car, an all new 2015 Honda Fit aka Jazz which is more advanced, refined and elegant this time around. It will be making its global debut at the 2014 North American International Auto Show in Detroit on January 13, at 2:40 pm. Honda would also throw light on the notable advancements carried out in the Fit to make it a exemplary vehicle of its sub compact car segment.
BMW ranks highest in Customer Service Satisfaction in India- J.D. Power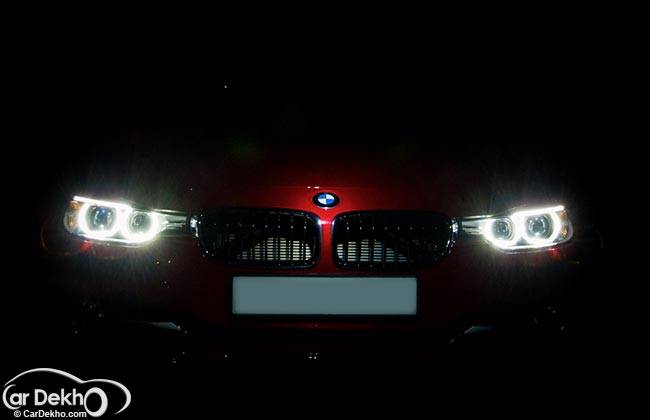 BMW, the German luxury carmaker ranks highest among luxury brands in Customer Service Satisfaction in India, according to the J.D Power Asia Pacific 2013 India Customer Service Index StudySM. In India, luxury vehicle owners place a premium on time, so the faster that dealerships service their vehicle, the higher their level of satisfaction.
Lamborghini Gallardo successor finally found?
Finally, the successor to Lamborghini's finest vehicle Gallardo has been discovered and it is being touted as the Huracan. However, it is not fully authentic and official, but it has been revealed as the replacement to Gallardo. This image is being released by the automotive blog site Autofilou which has dubbed it as Huracan.
Nissan to launch seven new cars by 2016
In an aggressive expansion and development plan, the Japanese car manufacturer Nissan will launch seven new cars and several new dealerships in the Indian car market by 2016. In January 2013, we reported that the company will introduce 10 new products in order to achieve 10 per cent of the total market share in India. Out of these, 2 products were already launched including Terrano SUV and Micra Active.
Source : CarDekho - Hyundai to unveil the Grand i10 sedan on 4th of February, S-Class launch on 8th Jan