Hyundai Motor is presenting a 1.0 litre and 1.4 litre turbocharged petrol direct injected (T-GDI) engines at the Paris Motor show this year. Also a new 7-speed dual clutch transmission from the Korean giant will also make its debut at their stand. This new transmission will be equipped in the i30 CNG concept car. The new 998cc T-GDI engine will be able to pump out 118bhp of maximum power and 172Nm of peak torque. This engine will be coming to the new Generation i20 (or the Hyundai Elite i20 in India) for 2015. The new engine comes with an electronically-controlled waste-gate to optimise flow and improve low-end torque and throttle response.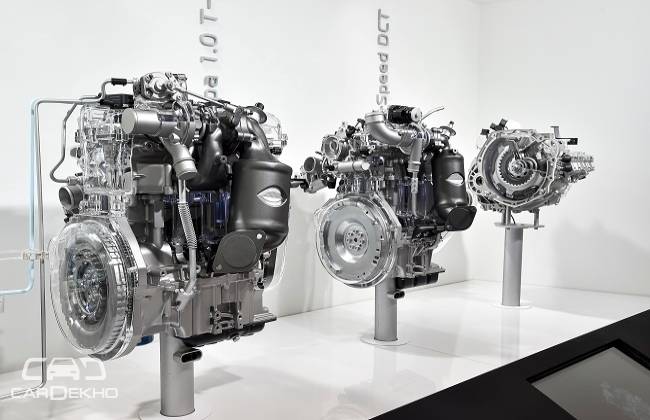 The bigger 1.4 litre Kappa engine will produce 115bhp of maximum power with a peak torque of 206Nm and will debut in the i30 CNG concept car delivering enhanced fuel efficiency and reduced emissions. The new 1.4-litre T-GDI engine incorporates a sophisticated high-pressure single-scroll turbocharger integrated within the exhaust manifold to improve operational efficiency. The re-engineered turbo delivers improved throttle response and better low-end torque. The new design injects fuel directly inside the cylinder, improving combustion rates for better power and fuel efficiency.
Apart from the two engines, Hyundai will display a new 7-speed dual-clutch transmission at the Paris Motor Show 2014, also equipped in the i30 CNG concept car. This will be the first time that Hyundai has presented a dual-clutch transmission with seven gears, which would combine the benefits of both automatic and manual transmissions. The 7DCT provides an improvement in fuel consumption and CO2 emission compared to a conventional six-gear automatic transmission, while acceleration performance also improves. The 7DCT consists of two dry clutches and an actuator for each clutch, with engine power transferred independently into the odd and even gear train, ensuring it is ready to shift into the next gear without any torque interruption.
Source : CarDekho